Mac Sabbath, Go Go Buffalo, Brad Sabbath
Wed
February 14, 2018
8:00 pm
(Doors:

7:30 pm

)
The Southgate House Revival - Sanctuary
All Ages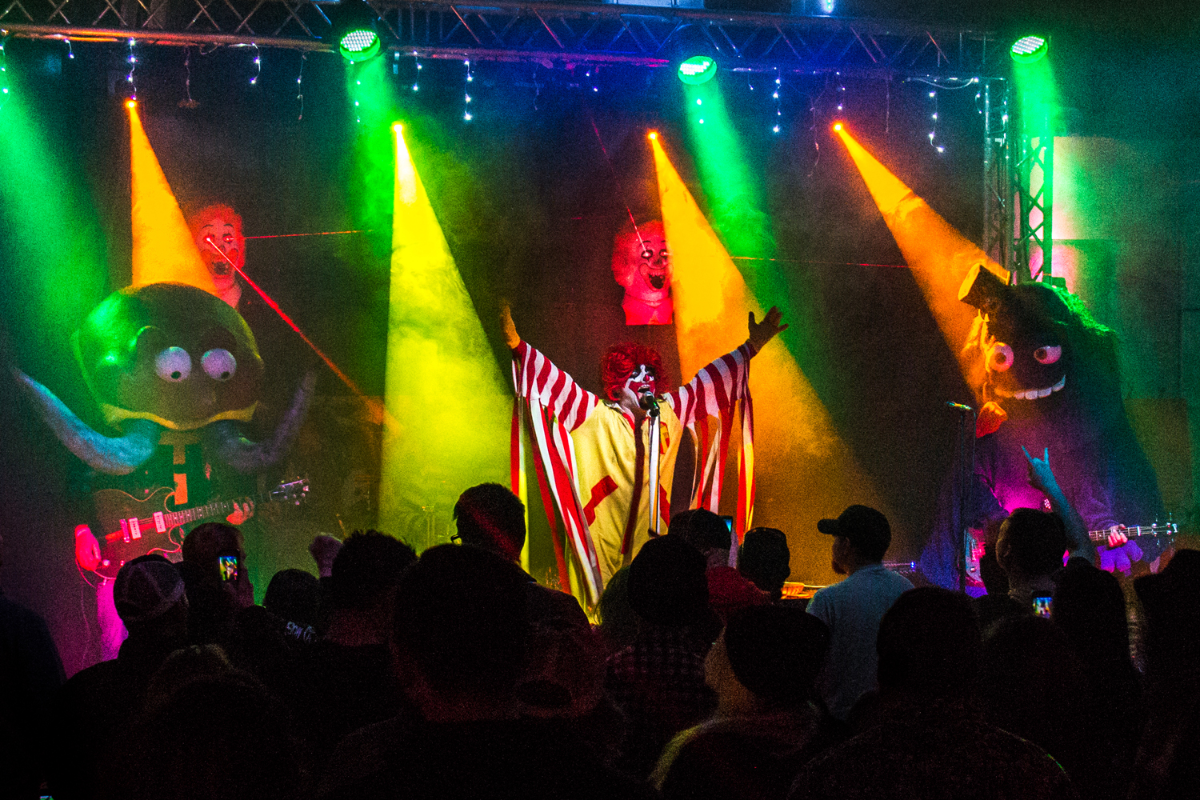 $18.00
Mac Sabbath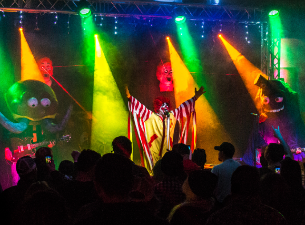 It was the Year of Our Lord 2013, and I was devouring a cheeseburger in a Chatsworth, CA franchise of a certain multinational fast food conglomerate which shall remain nameless. A crazed skull face painted, dirt-bag, clown sat down beside me. This Skeletor reject of Uriah Heap introduced himself as Ronald Osborne and was familiar with my work. I was informed that Ronald, Slayer Mac Cheeze, Grimalice, and the Cat Burglar, were performing secret rock shows in the bunker-like basements of the local restaurants. But the time had come, he said, to bring drive-thru metal up from the "underground," and he asked if I would consider becoming the manager. BAM! Abruptly we were thrown to the sidewalk. (Apparently the daytime manager was not informed of this activity) I looked over at Ronald, watched him brush off the sodium chloride and GMO remnants of my UN happy meal.

Before I knew it, I was in a burger stand bomb shelter, witnessing Black Sabbath music, hilarious fast food lyrics, smoldering clown heads with laser eyes, a giant purple gumdrop bass player, and Tony Iommi with a giant cheeseburger head. I was confused, amazed and can't ever remember feeling so………happy!
Go Go Buffalo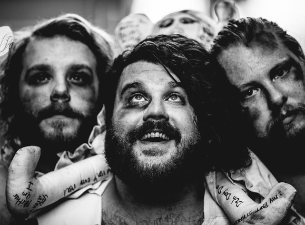 Falling deeper into the abyss that ensnares us all, Rock n Roll music, Cincinnati, donuts, all things that are real, all things that are krob, baseball, Windex, VHS, walking the vast and eternally dry beaches of Zandar
Brad Sabbath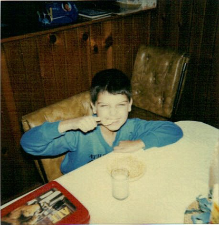 Bearded, lanky, and with a quavering voice that perfectly matches his playfully angry demeanor, Brad Thacker is just the sort of rock n' roll antihero that comedy has been hunting for. Born and raised in dreary Lawrenceburg, IN, Brad could have easily followed a meaningless path and become the quintessential small town burnout. Instead, he found his escape through heavy metal and stand-up comedy, created a rock-influenced act that mixes personal revelations with social commentary and earned himself the opportunity to work with legendary performers like Dave Attell, Doug Stanhope, and Dave Chappelle. Always willing to assist those in need, Brad regularly sets up fundraising shows to benefit local charities and social causes, including his longtime efforts to help free the West Memphis Three. His radio broadcasting degree was put to good use when he co-hosted "The Openers," which aired for several years on Cincinnati, OH's popular WAIF FM. However, it's likely that none of Brad's radio experiences prepared him for the all-out insanity he faced when touring the country with Beetlejuice, The Iron Sheik, and the rest of Howard Stern's "Killers of Comedy." It's often said that comedians wish they were musicians. Someday soon, musicians will wish they were Brad Thacker.