Pedro the Lion, H.C. McEntire
Sat
August 18, 2018
9:00 pm
(Doors:

8:00 pm

)
The Southgate House Revival - Sanctuary
All Ages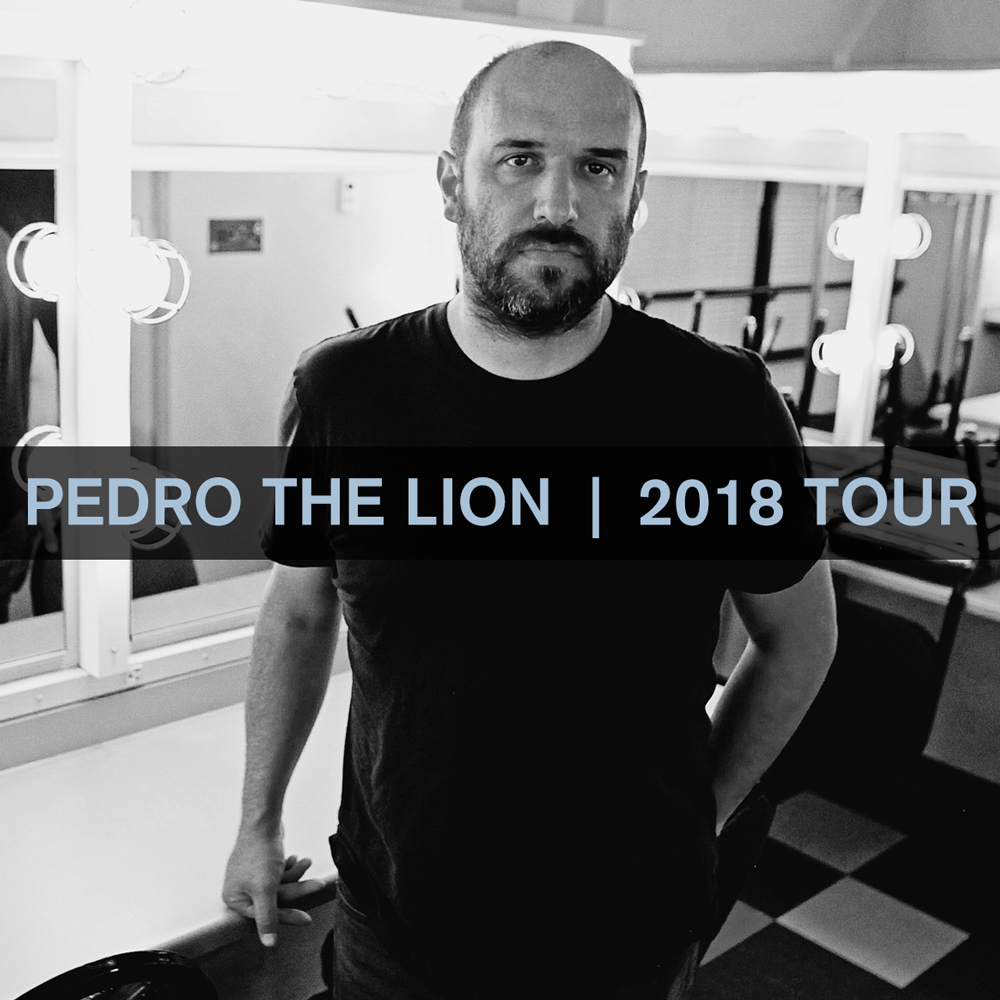 $20.00
Pedro the Lion
Last spring, after 11 years of performing and recording under his own name, Dave Bazan's growing fatigue with working alone hit a tipping point. "I missed the energy of making music with other people on stage and constantly traveling alone was starting to really sting", Bazan recalls. "I needed to be in a band again".

At that point, assuming this new band would be billed as "David Bazan Band" or similar, he began to set the wheels in motion to make it happen. He rented a rehearsal space again, hired a couple buddies for upcoming tours, and started fleshing out demos for the band to cue off of.

He didn't realize it at first, but by mid-summer something big started to dawn on him: he had stumbled back into the very same process that yielded the first three Pedro the Lion records. "To my surprise, it felt a bit like coming home."

Bazan is very excited to be back playing rock & roll as Pedro the Lion again. The set list for a full US tour in 2018 will span every Pedro the Lion record and then some.
H.C. McEntire
x
I came from people with machine grease on their hands. Dirt under their nails. The Bible by their
bedsides. Cornmeal and buttermilk. People who need a porch to think, a red dirt row to get lost in, a
revival to hunger for. But there are things that even a long, soft drawl can't cover up. There are things you keep from even yourself.

In music, there are no rules. You make your own language. You can be both the Southern rock outlier and the twangy gospel conduit. You can be both the cherubic, honey-tongued innocent and the ardent punk. To get here—to find my lion heart—I had to become them all.

So I sank my teeth into Appalachia. I twisted toward the sky and let the sun blind me. I bought saltines
from the dollar store. I shook dust off the hymnal. I set the silo on fire. I hemmed my lover's dress. I pried white quartz from river banks and ridges. Wheeled them up the hill, barrow after barrow, in a fever. I had to mine for the truth.