Vessel, The Summit
Sat
February 24, 2018
9:00 pm
(Doors:

8:00 pm

)
The Southgate House Revival - Revival Room
Ages 18 and Up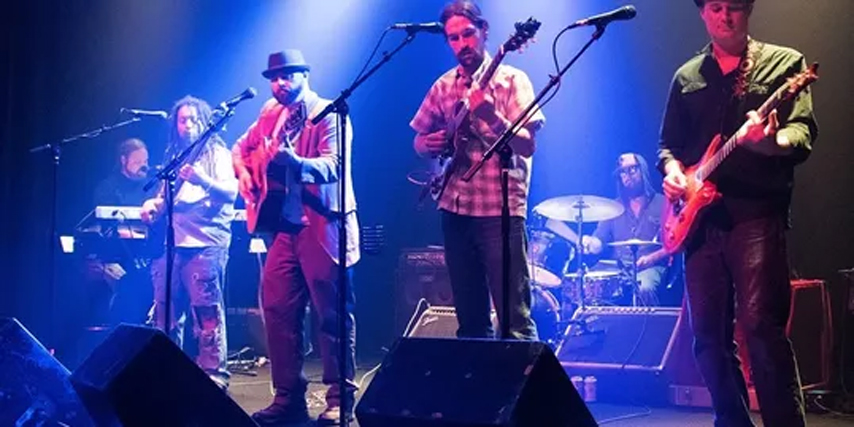 $8.00
Vessel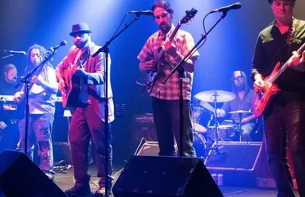 Since 2007, Vessel has been together delivering a unique orginal sound that blends funk, rock, soul, fusion, bluegrass, electronic and jazz through out the Midwest, South, and the North East.

Vessel have played at many festivals that include The Werkout, Summer Camp, Terrapin Hill Farm, Jamgrass 6, Jamming in the Hills, Good People Good Times, Nights of Fire, and performed with artist such as Michael Franti and Spearhead, Larry Keel, Rumpke Mountain Boys, The Werks, Papadosio, Moon Taxi, Freekbass, Uncle Monk featuring the late Tommy Ramone of the Ramones and many more.
The Summit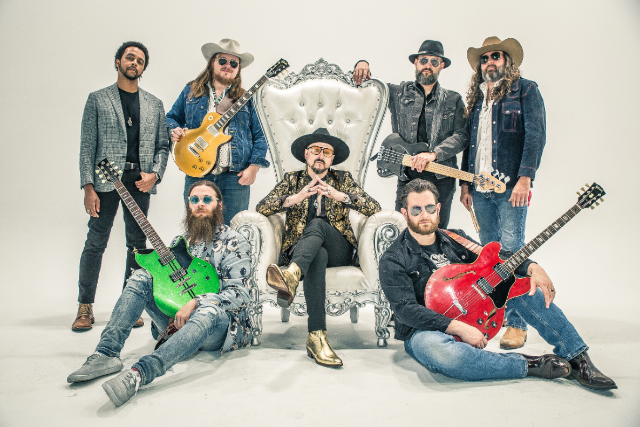 The Summit is a nationally touring rock band from Cincinnati dedicated to quality song-writing and performing. Put together by former Grooveshire members, Chris Scott and Mike Hennel, The Summit is a rock 'n' rollsuper group exploding with some of the country's most decorated musicians. Fresh from both publishing and licensing deals in Nashville, TN and Scott's collaboration with former Cage the ElephantGuitarist and Talkbox Rodeo producer, Lincoln Parish, the song writing duo made their way back home during the fall of 2015 to begin writing a new batch of tunes with Cincinnati's own songwriting duo, David Heffron and Micah Hoosier. Magic instantly happened and the quartet quickly began polishing a whole new flare of soul inspired blues rock 'n' roll tunes very reminiscent of modern day song-writing genius, JJ Grey, fused with the vintage tones of iconic English rock bands such as Led Zeppelin, The Faces, and Humble Pie. In early 2016, the band hired accomplished pianist and heavy blues hitter, Chris Bentley, to provide a much needed B3 organ to the group's unmatched eclectic sound.
The Summit rapidly gained overnight success during the spring of 2016 with their highly energized performances and were asked to tour with bands such as the Los Lonely Boys, The Band of Heathens, Tim Reynolds and TR3, Tyler Bryant and the Shakedown, Marc Ford, and The Kenny Wayne Shepherd Band.
With the evolution of the band's success came a record deal with Independent Ear (Universal Music Group/ILS). The Summit quickly began acquiring a national fan base and sparked the interest of some of the industry's most recognizable entertainment companies. It was then that they decided to invite acclaimed soul-singing back-up vocalists, Da'Joy, to join the group on the road. Both Daria Acus and Melonie "Lady Joya" Kennedy were popular fixtures in Scott and Hennel's previous rock outfit, Grooveshire. It's a little Black Crowes, a little Humble Pie, and hell of a lot of soul! You may be able to recognize many of this band's numerous influences in their amazing sound, but one thing's for sure…you can't fake soul and this band's got soul!"
The Summit left Cincinnati once again in November 2016 to begin recording their debut EP with engineer and co-producers Brook Sutton and Michael Rhodes (Tempest Music) at The Studio Nashville. The self-titled EP dropped worldwide under Independent Ear and the Universal Music Group in April of 2017. The EP features tracks by Big Machine (Cheap Trick, Cadillac Three, Taylor Swift) touring artist, Klaus Luchs and amazing multi-instrumentalist, Andrea Whitt (Shania Twain, Zucchero).
After its release, the band's single entitled "Nicola Jane" quickly hit radio and satellite stations across the country. With its wide spread airplay and placement, the band grabbed the attention of rock legend Billy Gibbons of ZZ Top and were invited to join the rockers on their fall 2017 Tonnage tour. The Summit was humbled to realize that BFG had taken a keen interest in the band's sound while on tour and is set to produce a series of tracks on their upcoming 2018 release.