A Story Told , Summer Wars, Life In Idle, You vs. Yesterday, Dark Harbor
Tue
March 20, 2018
7:00 pm
(Doors:

6:30 pm

)
The Southgate House Revival - Revival Room
Ages 18 and Up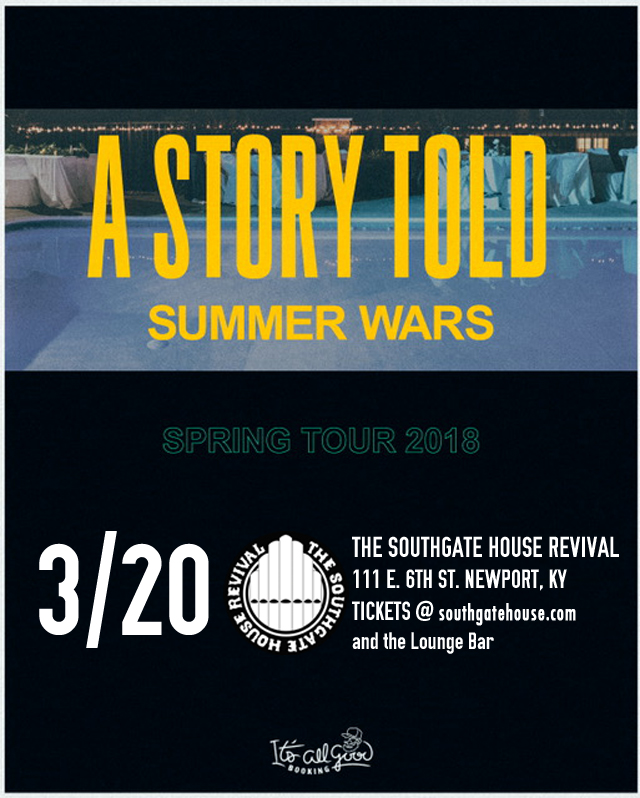 $12.00
A Story Told
A Story Told is an Alternative Pop band from Charleston, WV formed in 2014 by Alex Chaney, Josh Allen, Zach Holley, and Casey Hardman.

The band defines themselves as "emotionally forward pop rock". Their sound has been influenced by bands cut from the same cloth such as Paramore, Blink-182, and The Dangerous Summer.
A Story Told released their debut full length album titled "Keep Watch" on March, 25, 2016. The band played The Vans Warped Tour in Burgettstown, PA, in 2015 and 2016.
Summer Wars
Summer Wars is a four piece Pop Punk band from Raleigh, North Carolina. Bringing the combined experience of all four members, and drawing on the influence of their favorite bands, Summer Wars have carved out an impressive new sound with their debut EP "Better Days" typically uncharacteristic of a band so early in its life.
Life In Idle
Est 2011. Pop-Punk/Alternative from Kettering, Ohio. LII isn't just your average Blink-182 cover band. They set out to break the barriers of mainstream genre classification. A vast variety of musical backgrounds and influences combined with energy and passion are what sets this band apart from the rest. After 5 years of writing music, it is clear that Life In Idle is here to stay.
You vs. Yesterday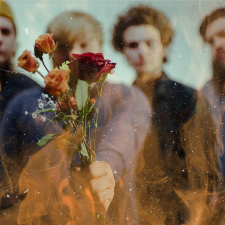 You vs. Yesterday is a rock band from Dayton, OH. The band released its debut single "Wasted" on July 15, 2014. Since then, the music video has amassed over 25,000 views. The band then released the 'Remember This' EP which was produced, mixed, and mastered by Tyler Smyth (Falling In Reverse, Dangerkids). After gaining a hometown fan base through the sale of physical copies of the EP, the band released their debut digitally on February 26, 2016.

For their next outing, the band went to record new music with Nick Ingram (Dayseeker, City Lights) at Capital House Studio. After tracking their new EP, the band decided to work with Smyth again to mix and master. The first single from the EP, "Chip on My Shoulder", was released on June 23, 2017. The band appears on Spotify's 'Pop Punk's Not Dead' and 'Punk Unplugged'. The 'How's This For Honesty' EP was released on November 10th, 2017. The band's two EPs have been streamed over a million times on the platform.

The band has played shows with The Spill Canvas, Hawthorne Heights, Palisades, 7 Minutes in Heaven, Marina City, The Millenium, Modern Chemistry, The Orphan The Poet, Colly, Coldfront, A Story Told, Jetty Bones, Artifex Pereo, Hotel Books, The Stolen, Mike Schiavo, and Everyone Leaves.
Dark Harbor