American Grim, The World I Knew, Ovtlier, Into The Skies , Exit Wounds , Automatic Evolution
Sun
March 18, 2018
6:00 pm
(Doors:

5:00 pm

)
The Southgate House Revival - Revival Room
Ages 18 and Up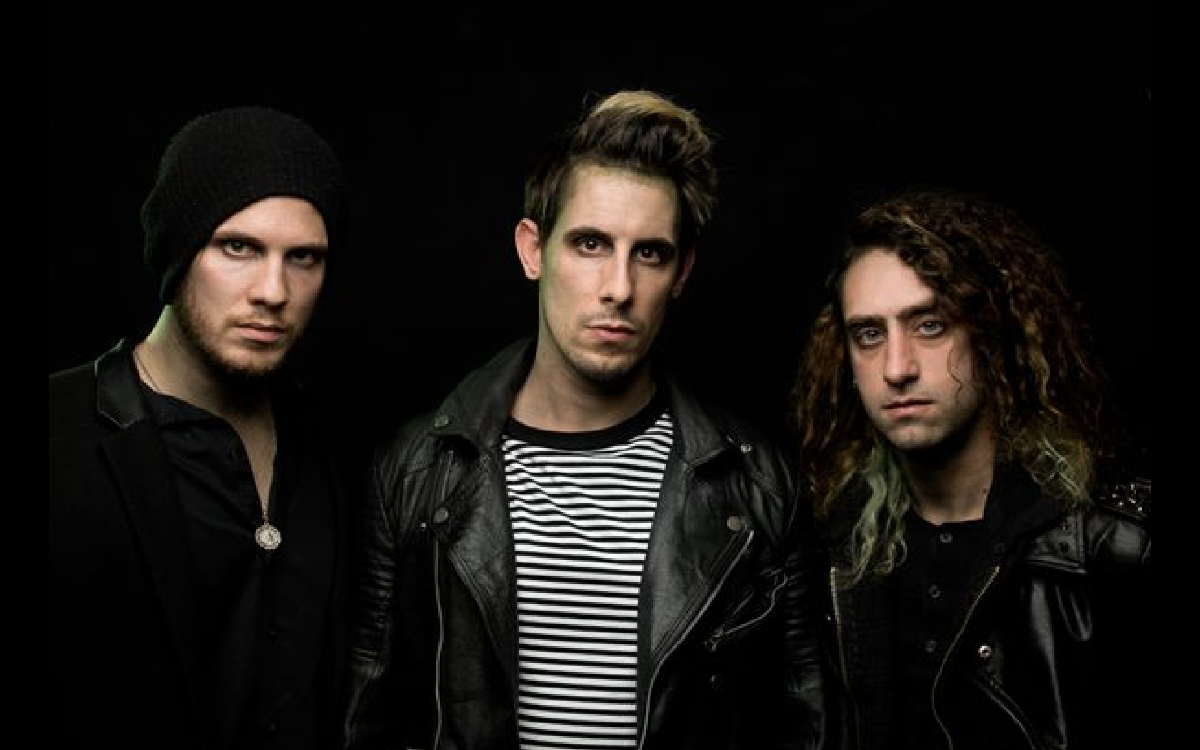 $10.00
American Grim
"The industrial overtones of Marilyn Manson, the frenetic intensity of Rob Zombie, the swagger of Faith No More, the raw punk edge of The Ramones, and the sleaze rock vocal style of Faster Pussycat's Taime Downe. "
— Adam Waldman
The World I Knew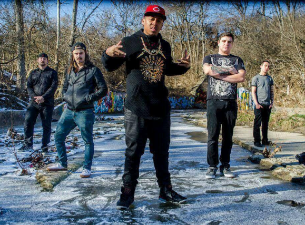 We are The World I Knew. Fusing Metalcore with modern rap and hip-hop. Brutal riffs, Face melting breakdowns, combined with groovy trap beats with intense lyrical depth give you TWIK's trademark sound: TrapMetal.
Ovtlier
WHAT STARTED OFF AS A ONE-MAN ARMY PROJECT...
In Rochester, NY in the Summer of 2014, Ovtlier has grown into a roaring rock band of stadium
ambitions. Led by the enigmatic frontman Joey Arena, Ovlier has already captured the hearts of
more than 60K daily followers online, appeared in Revolver Magazine, and has been selling out
local shows around the Northeast. Their latest release, music video "Buried Me Alive" takes the
listener on a roller-coaster reminiscent of the biggest rock-behemoths of the genre. Drawing
influences from Breaking Benjamin, 30 Seconds To Mars, Korn and others, Ovtlier brings the rock
edge to a new height of intensity. "Buried Me Alive" features powerful visuals of abandonment,
inner destruction, and rage that is born from having to be "buried alive".
Inspired by 90s grunge, Joey Arena began playing guitar at the age of 11 on an old 3-string guitar.
After achieving commercial success with his first band Young Bloods, Arena struggled to find
himself, and soon was traveling 8 hours on weekends from Rochester to Cleveland in search of an
identity and definition for what would become Ovtlier's debut EP What Doesn't Kill You. After
adding Paul Milne on lead-guitar, Joey Lana on drums, Cosmo Pusateri on bass, and Joe Syracusa on
rhythm guitar, the full line up began playing sold-out local shows and rapidly growing their
fan-base among rock music fans. Following several offers from major labels, Ovtlier set out to
deliver their most personal and intense work yet.
Into The Skies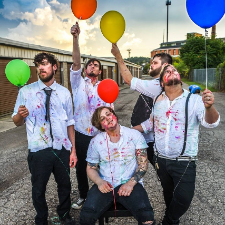 Often the departure of a frontman can be detrimental to a band's livelihood, particularly if it occurs near the beginning of the band's life cycle. However, for... Into the Skies, such a predicament is simply not the case. Instead, after the exit of original lead vocalist Cameron Hortenberry, the Cincinnati pop-punk collective persevered in search of a suitable replacement, and eventually they found Christian Barrix. Barrix instantly meshed well with the rest of the band during his audition, and so it's no surprise that he was offered the spot that very same night. Adversity reared its head once again with the departure of original bassist Jamie Gobielle, but what could have brought them down only strengthened them, thanks to fellow Cincinnati native Jimmy Clifton stepping in. Clifton filled in for multiple live shows after Gobielle's departure and the band officially added him as a full-time member in November, 2016. Slated to release next spring, The Cost of Color features two singles which have just recently been unveiled to the public: "Soak It Up!" and the EP's title track. Spring may seem a long ways away, but it really won't be long before The Cost of Color is available and the easycore rockers hit the road
Exit Wounds
Exit Wounds is a five-piece metal-core band from Indianapolis, IN. Since being founded in 2015, the band has made colossal waves in the music scene and has left a notable reputation in every state they perform in. From thunderous drums and punishing riffs all the way to melodies that latch on your brain, Vices To Veils leaves an everlasting impression on listeners and audience members with their chaotic presence and display of pure passion.
Automatic Evolution
Automatic Evolution is an Industrial/Metal band from Cincinnati, Ohio. You will hear intricate chord progressions in between blast beats, and time signature changes to wake you up hear, and there.This is not your typical metal band. Enjoy the melodic side of things, but when the metal comes out, you won't know what hit you. Evolved in 2013, are booking strong, and pushing for more out of town shows. We hope to see you in your hometown soon.