March Artist In Residence - The Exit Strategy w/ Johnny Conqueroo, Jess Lamb
Wed
March 14, 2018
8:00 pm
The Southgate House Revival - The Lounge
Ages 21 and Up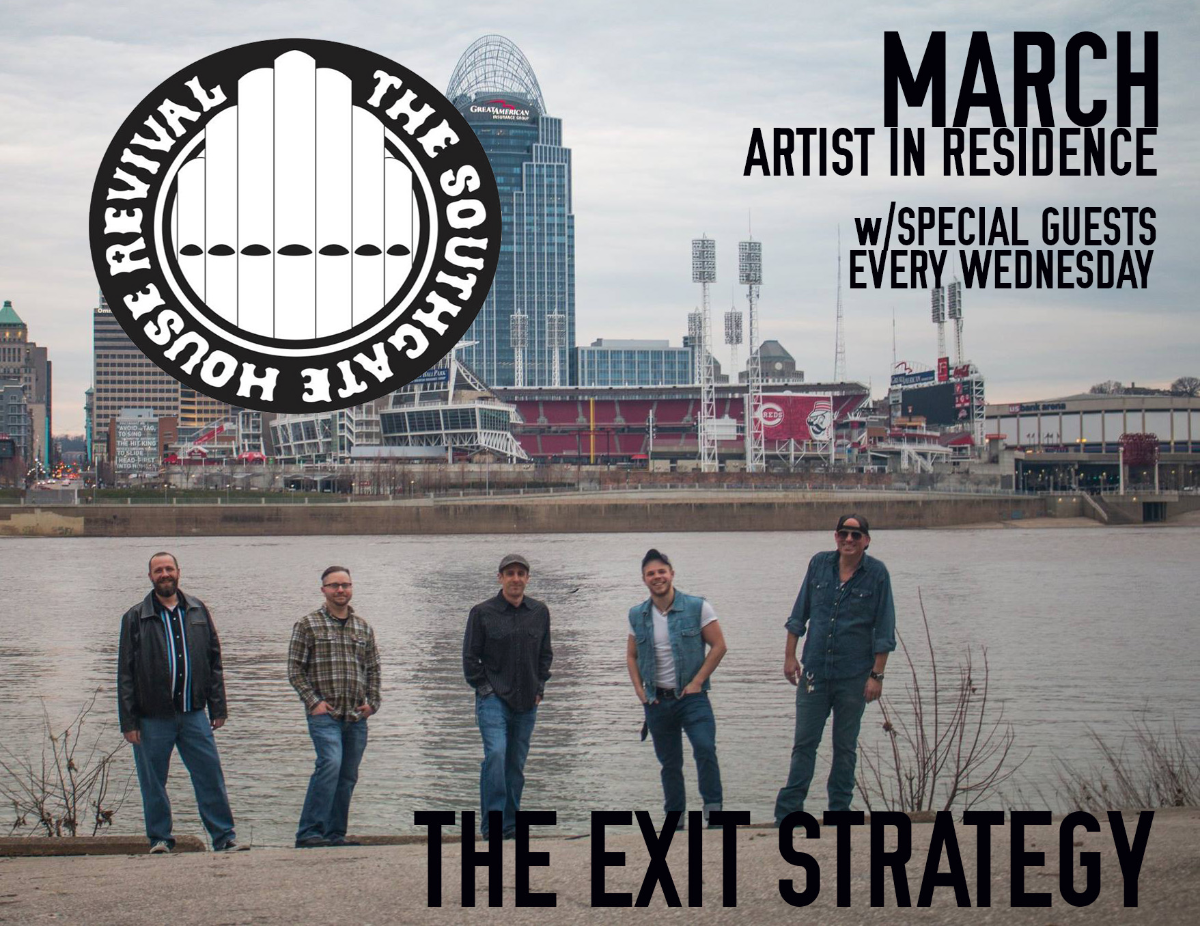 FREE
The Exit Strategy
Formed through various random encounters, The Exit Strategy came to fruition initially in the early Fall of 2016. Coming from multiple different walks of life and bringing a myriad of great influences, The Exit Strategy are a heart-on-the-sleeve, down to Earth American Rock and Roll band. The Exit Strategy hit hard with a triple guitar, "Wall of Sound" attack reminiscent of The Drive-By Truckers, The Hold Steady and The Gaslight Anthem and honest and thought-provoking lyrics as if, if the band are so lucky, from the minds of greats like Bruce Springsteen, Paul Westerberg and Craig Finn.
Johnny Conqueroo
Johnny Conqueroo is a young and sweaty rock trio from Lexington KY. Their original music is a mix of vintage blues and psychedelic rock, somewhere between Jimmy Hendrix and Garage Rock from the 60's. In late 2015 Johnny Conqeuroo's self-titled EP topped the charts in radio play and record sales, leading to sold-out shows in their home town. Many eyes are on Johnny Conqueroo as they tour the region in 2016. Catch their energetic concerts featuring new material from their upcoming album. Come and join Johnny Conqueroo, they'd love to meet you!
Jess Lamb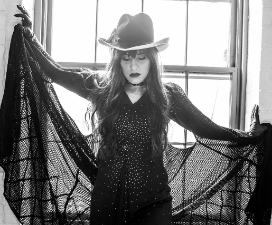 American Idol Season XIV Alumna (2015)
Cincinnati Entertainment Awards Artist of the Year, 2016
Jess Lamb is currently writing, producing and recording at Harrison Skydeck in O.T.R., Cincinnati with Hungry Lucy's Warren Harrison. Catch Jess Lamb and The Factory (Kasey Williams/Warren Harrison) on tour this year.

Press
​​
"You're really...the definition of creativity..." ~Harry Connick Jr.

"You have a real point of view. You're an artist, that's plain to see..." ~Jennifer Lopez

"If I was sitting at a club...and you started singing, I would stop, and you would hold my attention until you finished." ~Keith Urban​

"Marvelous musicianship coupled with powerful feminine vocals soaring with such soul they would make the late Janis Joplin either weep with joy, or cry in envy.​" ~Cincy Vibe​

"Lamb is an indie artist to the core; she writes and records with many different projects beyond her solo work... Since Jess Lamb's time on American Idol, she has been busy getting her name and brand out in the public eye. She has played constantly at venues old and new, teamed up with other local musicians for projects and made many TV and radio appearances around Cincinnati... Lamb's Idol performances showed America what many Cincinnati music fans already knew - that Lamb's small frame houses a powerful and emotive voice...coupled with her intense and passionate work on the piano..."~Nick Grever "Citybeat"​

"Before the first episode airs on Fox, the Cincinnati singer has already made an impression as a contestant on the show. "American Idol" released a promotional video showing Lamb earning unanimous approval from judges (Harry) Connick, Jennifer Lopez, and Keith Urban, with the trio sending her to Hollywod for the next round of auditions. The snippet also shows Connick joining Lamb at a piano for an impromptu duet." ~Chris Varias "Cincinnati Enquirer"​

"She settled behind the keys and delivered a wonderfully original version of "Ain't No Sunshine" that had all three judges raving. Harry Connick Jr. seemed most impressed, calling Jess "the definition of creativity. You have a great look about you. You have presence. A very, very interesting talent." ~Mark Franklin "Idol Chatter"​