March Artist In Residence - The Exit Strategy w/ Brent James, Brandon Losacker, The Stapleton Brothers
Wed
March 21, 2018
8:00 pm
The Southgate House Revival - The Lounge
Ages 21 and Up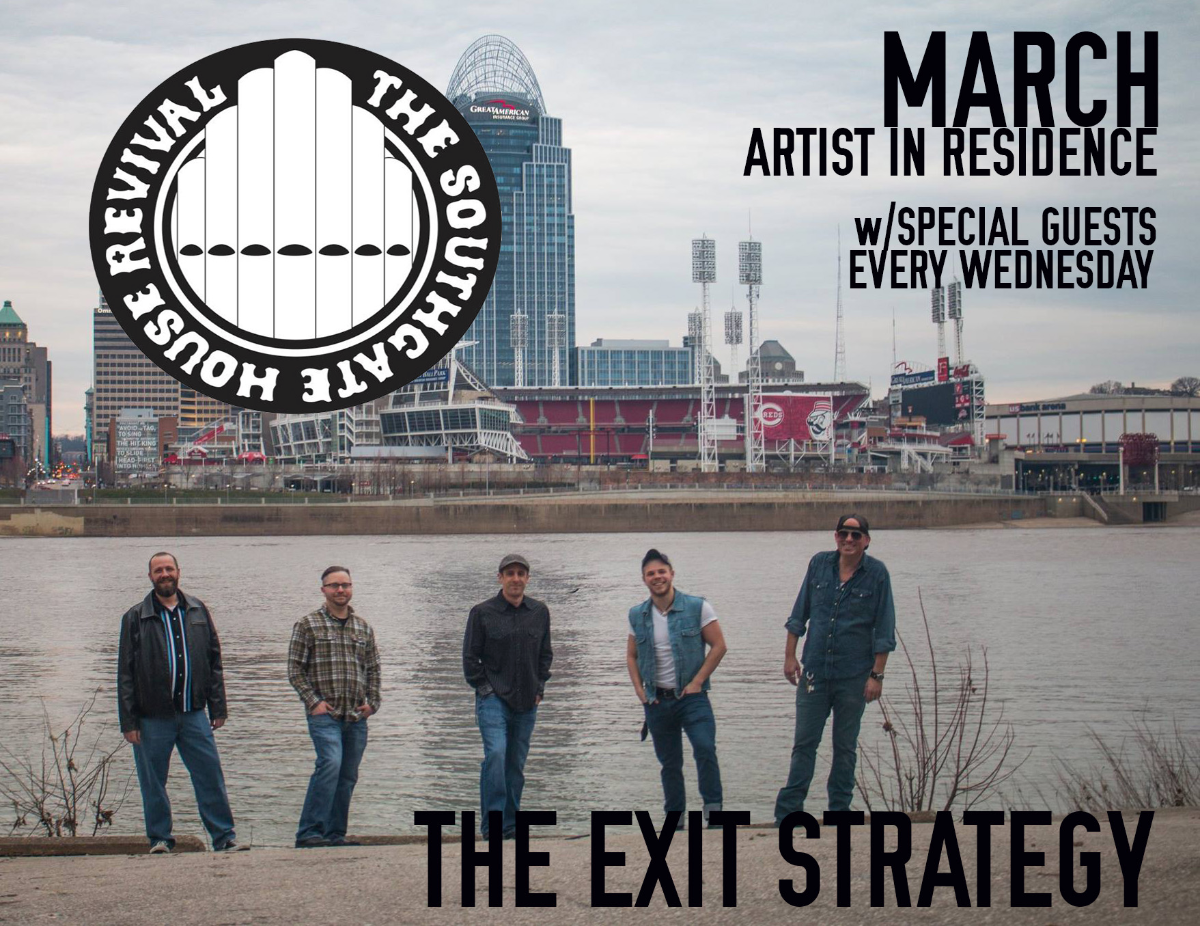 FREE
The Exit Strategy
Formed through various random encounters, The Exit Strategy came to fruition initially in the early Fall of 2016. Coming from multiple different walks of life and bringing a myriad of great influences, The Exit Strategy are a heart-on-the-sleeve, down to Earth American Rock and Roll band. The Exit Strategy hit hard with a triple guitar, "Wall of Sound" attack reminiscent of The Drive-By Truckers, The Hold Steady and The Gaslight Anthem and honest and thought-provoking lyrics as if, if the band are so lucky, from the minds of greats like Bruce Springsteen, Paul Westerberg and Craig Finn.
Brent James
Vans, trailers and crappy hotel rooms have molded a sound that is truly it's own. After a move to Cincinnati, Brent was introduced to his band fittinly named, The Vintage Youth. The bands first show was with longtime supporter Ted Nugent and they've been touring since. They've shared the stage and/or toured with the aformentioned as well as The Cadillac Three, Eric Church, Daughtry, Huey Lewis, Foreigner, Candlebox, American Aquarium, Buckcherry, Walk Off The Earth, Robin Trower and more. With 2 Ep's released, the bands much anticipated debut full length hit stores August 4, 2015 . Their songs are engulfed in truth, life, loss and finding your own space in a crowded world. This is true original songwriting. Look for them in a city near you and keep an ear on the railroad track for their single "Hurts So Bad, (But It Feels So Good)". I hear a train a comin...

Country twang groove banging down the highway screaming out the window. An energetic dog that takes a moment to relax in the sun.
Brandon Losacker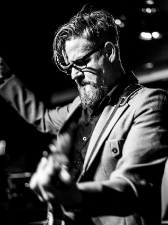 Jody & Sammy Stapleton
Jody and Sammy Stapleton hail from the hills of Cincinnati and blend American folk traditions with emotive tales of redemption, loss and hope against a backdrop of rural pop gold.

Their voyage together began in 1999 with the raucous Americana band of brothers, The Stapletons. From 2000-2007, The Stapletons released four albums, toured America, and were nominated for Rock Band Of The Year in 2000 and won Best New Artist that same year at the Cincinnati Entertainment Awards. In 2001, The Stapletons were nominated Rock Band Of The Year again and in 2003 they took home the trophy. Esquire magazine came onboard in 2003 and gave The Stapletons some fine accolades and in 2005 The Stapletons signed with Tinderbox Music and had their music played on over 200 radio stations across the country.

After a short break and assorted side projects Jody and Sammy formed Jody Stapleton And The Generals that combined folk and indie/pop notions against a backdrop of sun drenched AM gold. The band released "Turn On Your Lights" in late 2012 and has enjoyed success on the club circuit and numerous festival appearances.

As 2014 is underway the brothers are combining their talents once again and presenting their acoustic duo that features swirling harmonies, steeped in roots traditions. Jody also has plans to release his first solo album that will feature Sammy and Mick and Newky from The Stapletons.