Candyrat Guitar Night
Sun
May 20, 2018
7:00 pm
(Doors:

6:30 pm

)
The Southgate House Revival - Revival Room
All Ages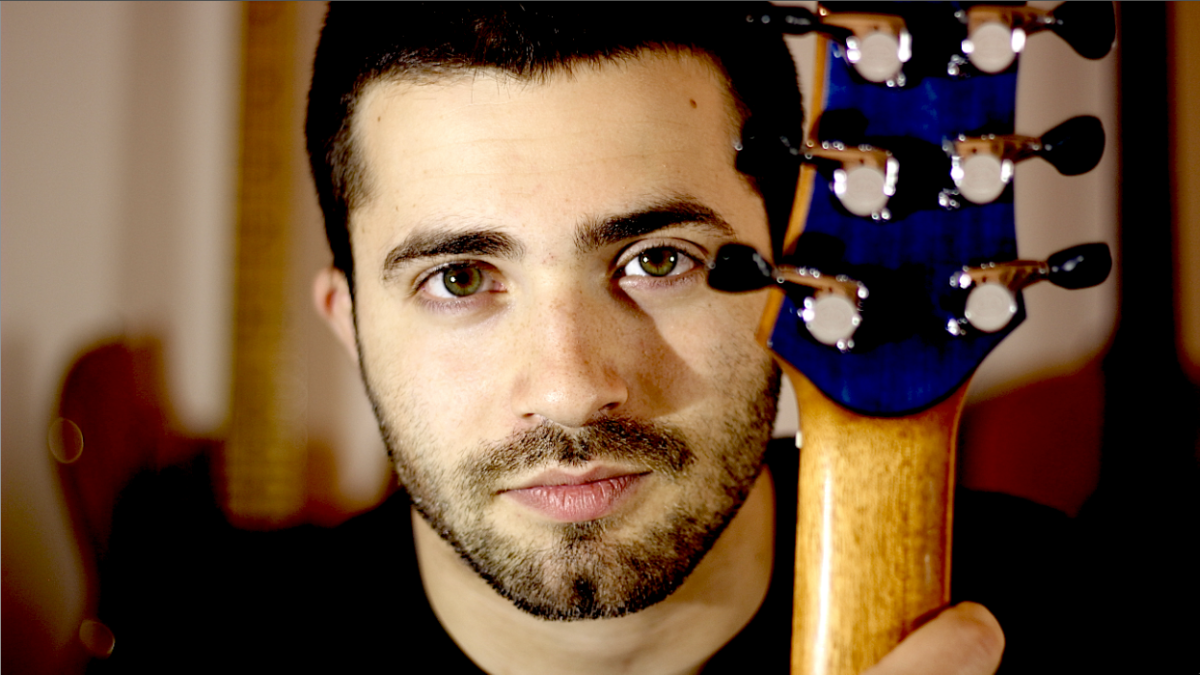 $20.00
Luca Stricagnoli
Luca Stricagnoli, born and raised in Italy, is an acoustic guitarist known for his unique style and innovative playing techniques. His original approach to music has led him to a variety of successes from obtaining over 100 million views on his music videos to having the opportunity to perform all around the globe.
His debut single received over 14 million hits on YouTube and Facebook in just a couple of weeks — an especially impressive feat for an instrumental music video.
Using up to five guitars in the same piece, modified capos, and self-conceived stratagems, Luca continually leaves his audiences in awe and wondering what's next for the up-and-coming guitarist. In addition to his musical abilities, Luca brings an enthusiastic energy to the stage that attracts concert requests from every corner of the world.
Although it has only been a year and a half since Luca started playing concerts, he has already performed in a vast multitude of countries.
In Italy, Luca played at the "Dopofestival" in Sanremo, after an invitation from Italian composer Vittorio Cosma. He was even deemed "a phenomenon" by the well-known Gialappa's Band. Luca has also performed for the main national TV and Radio in his current residing-place of Germany, such as RTL, SWR1 and SWR4.
Luca shared the stage with several big names of the acoustic guitar world during the International Guitar Night tour. These names included the founder of the Latin-Swing style Lulo Reinhardt, grammy-nominated musician and inventor of the Slide Guitar Pandit Debashish Bhattacharya, and Brazilian guitarist and composer Chrystian Dozza. He has also been a guest artist for Italian musical legends such as "New Trolls – La Storia" and "Davide Van De Sfroos".
Throughout his career, Luca's music has been published by countless magazines and has grabbed the attention of world-famous artists such as the band "Walk Off The Earth". The band even published Luca's work on their Facebook page, obtaining more than eight million views on a single video.
Luca is currently working on a new release in which he explores even more approaches to guitar playing and debuts a new guitar that he created with Davide Serracini, all while discovering what the custom instrument has to offer the world of music. The album tour, featuring special guest Meg Pfeiffer, will cross over ten countries in Europe, Asia, North America and South America.
"Every so often, a musician emerges who, in terms of depth of expression, advances a style so much that the way we listen changes forever. In rock, Derek Trucks comes to mind as an example. Italian guitarist Luca Stricagnoli embodies such a shift. He employs right-hand fretting, altered tunings, and partial capos in the spirit of Preston Reed and Kaki King, yet, like Trucks, he's playing at a higher level."
MINOR 7TH
"Luca Stricagnoli is one of the most exciting new players on the acoustic guitar scene. He bypasses the normal limits of the acoustic guitar and adapts it to any musical genre: from pop to rock, from soundtracks to original pieces."
CANDYRAT RECORDS
"Luca Stricagnoli is a young Italian talent, fresh from viral internet video success. Wild and daring even before millions of people who listened to his incredible pieces associated his name with his face. His fame reminds us of Italian artists spread throughout the world, a real brain drain. As if a a brain, conscious of it's power, needs to run away. It's more like he decided to go out and reap what he sowed."
FINGERPICKING.NET
Calum Graham
At just 24, Calum Graham has already enjoyed a career that would be the envy of most artists double his age. The Alberta-based guitarist and singer/songwriter has released five acclaimed albums, won major national music competitions, performed at the Olympic Games in both Vancouver and London, racked up some phenomenal views on YouTube, and was most recently named one of the top 30 guitarists in the world under 30 by Acoustic Guitar Magazine. Andy McKee, one of today's most popular acoustic guitarists, calls Calum "the most promising young guitarist I've seen. His command of the guitar is already really impressive!"
Spencer Elliott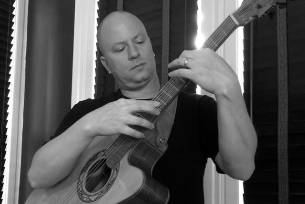 Spencer Elliott began composing instrumental music on piano growing up in West Virginia, influenced at the time by contemporary composers like George Winston. He later picked up guitar but was more influenced at that time by punk and progressive alternative music. For more than two decades, Spencer performed as vocalist and occasional guitarist in a number of punk and alternative bands. It wasn't until 2007 that Spencer turned his focus to progressive instrumental steel string guitar. Spencer spent several years taking inspiration from and studying compositions by the likes of Hedges, Ross, McKee and Dufour, among others. (All while maintaining a love for influences ranging from Beethoven to Billie Holiday to Bad Brains).

Once Spencer began to write progressive finger style pieces, his compositional elements pulled not only from his piano background but also from his affinity for edgier guitar music. Spencer views modern finger style as part of the "Free Space" to borrow a phrase from Ian MacKaye (singer for Minor Threat and Fugazi and owner of fiercely independent record label Dischord Records). It is a place where new and original artistic ideas continue to bloom and are not borne of a profit motive but from a compulsion to be creative. Spencer's debut CandyRat release contains rich melodic and percussive landscapes that fuse his contrasting influences and place them on full display.