The Rocketz, The Elixirs, Veronica Grim & The Heavy Hearts, The Tallywhackers
Sat
May 26, 2018
9:30 pm
(Doors:

8:30 pm

)
The Southgate House Revival - Revival Room
Ages 21 and Up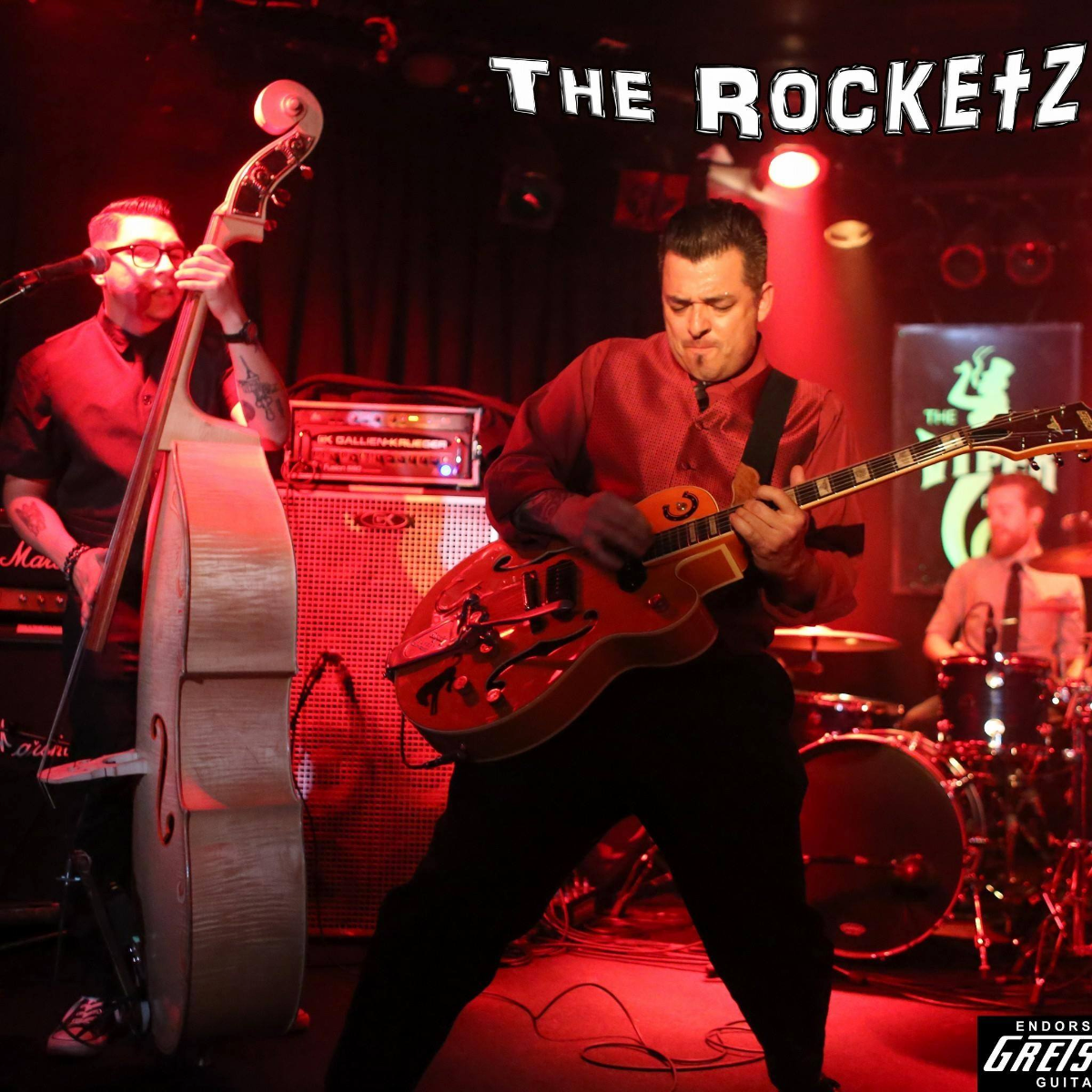 $8.00
The Rocketz
The Rocketz, a national touring act based in Los Angeles, are a power rockabilly combo specializing in high energy rockabilly and mid-tempo punk original material.
Fronted by Tony Red-Horse, endorsed by Gretsch guitars, we can also play multi-sets and include slightly revved up versions of Johnny Cash, Gene Vincent, CCR and other classics!
The Elixirs
The Elixirs are a power trio with Guitar, Stand Up Bass, Drums, and Vocals. A traditional Rock and Roll trio, with a gritty, raw edge. The band is very dynamic and energetic live, every performance has a sense of urgency, the live in the moment realization that right now we have our one shot to share with you a sonic and visual interpretation of our music, our passion, our souls! The Elixirs NEVER take that moment YOU give us for granted! The Elixirs pull inspiration from Rock-N-Roll, Rockabilly, Psychobilly, Outlaw Country, Roots Country and Punk Rock, we blend these styles with with real life experiences to create our songs. Songs that pay respect to the music that came before us while pushing the limits of what people expect in a out of control genre crazy modern music scene, it is hard to place The Elixirs firmly into any given Sub-Genre, the music we create is just not cookie cutter material! We prefer to think of it as "American Rock-N-Roll"! No matter what you decide to call it, we hope you give it an honest listen, (we recommend loud numerous times) and we hope we are blessed with the opportunity to entertain you and hang out together at a live show!
We encourage you to dig around on our new website, listen to some music, watch a video, check out some photos, hell if ya dig what you see and hear, head on over to Psycho-A-GO-GO records and down load our full length "Long Gone" CD... 19 Songs for only 10 bucks... While you are in there check out some of the other cool bands on our label, all good folks, writing real music, for the love of it! Thanks again for checkin us out! Enjoy! Right On!
Veronica Grim & The Heavy Hearts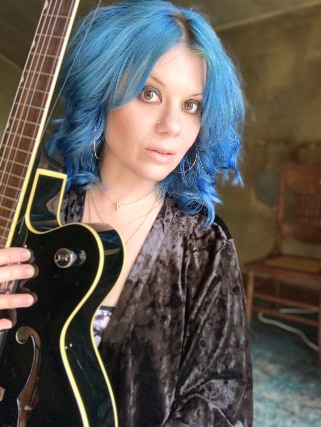 Combining the fables of a gypsy rogue with the galloping melodies of a gang of outlaw punks creates quite the musical combination. The influence of Outlaw Country and good old Rock and Roll can be heard throughout Veronica Grim's catalog of musical samplings. Formerly known as the lead singer of Switchblade Syndicate, Grim has broken away from the standard pyschobilly and cowpunk formula and created a whole new sound that crosses over the borders of several genres. For Grim and her exceptional bandmates, the truth and heart in a song plays louder than an amp, and the hell raised in live performance comes from a true love of being in front of those who can appreciate the power of real, pure music that doesn't require an auto tune.

In addition to headlining local shows in the Cincinnati area with Switchblade Syndicate and Veronica Grim and the Blue Ribbon Boys, Grim has had the pleasure of sharing the stage with such national acts as Nekromantix, The Koffin Kats, The Arkhams, Whiskey Daredevils, Lydia Loveless and many more.

The band originated in Northern Kentucky and has moved to Long Beach, California for new adventures. Ready, willing and able to travel for gigs given enough notice. You can't put a price on fun...
The Tallywhackers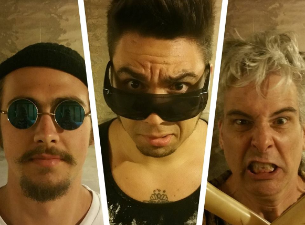 The land of curmudgeons and bad music birthed a three piece turd of overly dramatic, overly paid, underly worked and unevenly ripened non binaries.