Robbie Fulks and Linda Gail Lewis feat. Redd Volkaert
Thu
September 27, 2018
8:30 pm
(Doors:

8:00 pm

)
The Southgate House Revival - Revival Room
Ages 18 and Up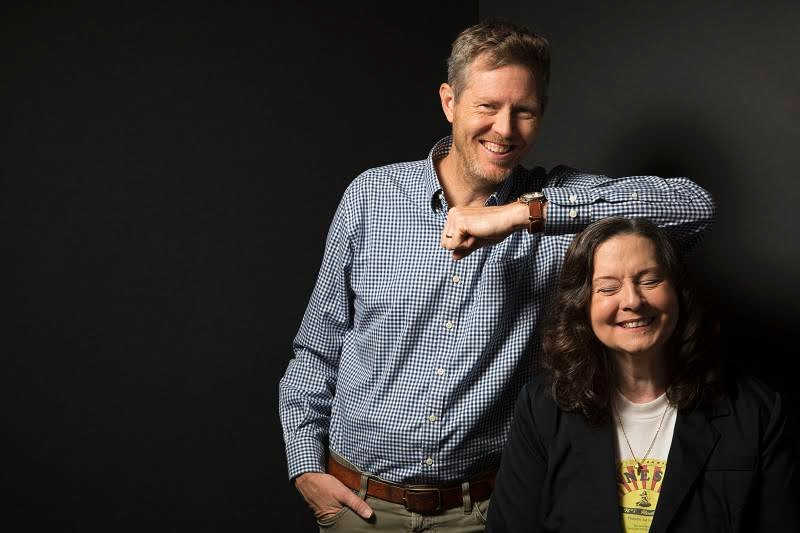 $20 adv/ $25 dos
Robbie Fulks
Wild! Wild! Wild!, the new collaboration between Grammy-nominated singer-songwriter Robbie Fulks and rock-and-roll royalty Linda Gail Lewis, gleefully lives up to its title. It's Americana music that's as butt-shakin' as Beale Street, deep-rooted as the Grand Ole Opry, and hip as a trip to The Strip. Subversive as it is reverential, the album jumps the genre tracks of nitty-gritty rock-and-roll, country-and-western, rockabilly, jump swing, and gospel, landing in a strange slice of spacetime—call it 1954—when all these were One (and Linda was 7).
Robbie Fulks, the record's producer, is "one of the most observant and wry songwriters of the past two decades" (Rolling Stone). Ground-zero Louisiana-born rocker Linda Gail Lewis is the younger sister and frequent performing partner of Jerry Lee Lewis, whose piano innovations she carries forward. Her present-at-the-creation cred buoys the record while Robbie—who sings, plays, leads the band, writes most of the songs, and arranges the others—provides an anchoring sensibility, one that savors old sounds but sidesteps nostalgia. Their two talents have fashioned a record that's urgent, honest, and fun. Remember fun?
"Round Too Long," "Boogie-Woogie Country Girl," and the title track all crackle with the unmistakable Lewis pumping piano; here is a fresh blast of the rowdy religious fire that devastated polite America 60 years ago, delivered with genetic precision and power. "It Came From the South"—co-written by NRBQ's classic-era guitarist Al Anderson and played by its current one, Scott Ligon—recounts the origin story of rock-and-roll with pithy phrases and a neat beat. "Memphis Never Falls From Style" grooves with three of Chicago's finest jazz elders, notably Eric Schneider, who cut his teeth in the road bands of Count Basie and Earl Hines.
Robbie sings lead on "Foolmaker," which is saturated with Stax soul. It benefits mightily from two Chicago singers, Joan Collaso and Yvonne Gage, whom he learned of not through their decades of high-visibility work with people like Stevie Wonder, Aretha Franklin, and Madonna, but by sitting home idly watching Empire. Two more Robbie originals, "That's Why They Call It Temptation" and "I Just Lived A Country Song," are the kind of weapons-grade country now found only in the shadows of Music Row. The classic "Your Red Wagon" is presented as a B3-fueled dash through a Naugahyde supper club. "Who Cares," the Don Gibson hit, poses the question, "What can't the great Merle Haggard sideman and Telecaster master Redd Volkaert do on a 1959 Gibson L5?" The answer: Stop playing. (The fadeout was strictly necessary.)
Linda Gail Lewis's recording career spans almost 50 years, loosely bookended by the present record and 1969's Together, her duet album with Jerry Lee—with her acclaimed summit with Van Morrison, 2000's You Win