Cincinnati Noir
Sat
September 15, 2018
10:00 pm
The Southgate House Revival - Revival Room
Ages 18 and Up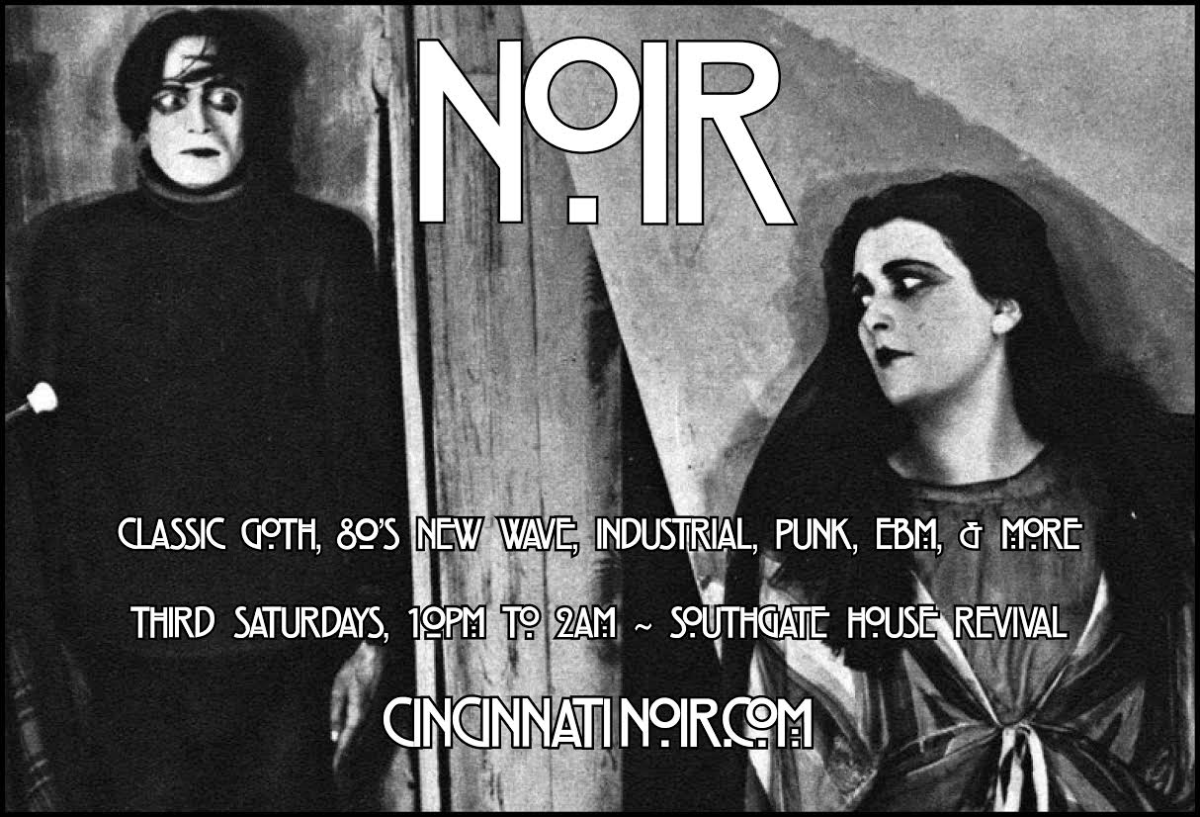 $5.00
$ 5.00 / Age 18 And Up
Additional Info:
Additional $2.00 Charge For Under 21

Since 2016, Noir brings you the best goth/industrial/alternative 80s hits. Every third Saturday. Same bat time, same bat channel.
Cincinnati Noir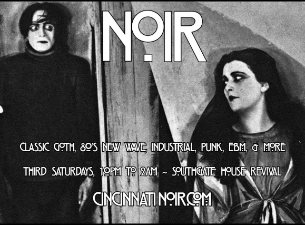 NOIR is a monthly dance night with 80's alternative, new wave, classic goth, industrial, and new music in keeping with the style. Presented by The Pandora Society.