Koffin Kats, The Tallywhackers, Dead Man String Band
Tue
October 2, 2018
7:00 pm
(Doors:

6:30 pm

)
The Southgate House Revival - Sanctuary
Ages 18 and Up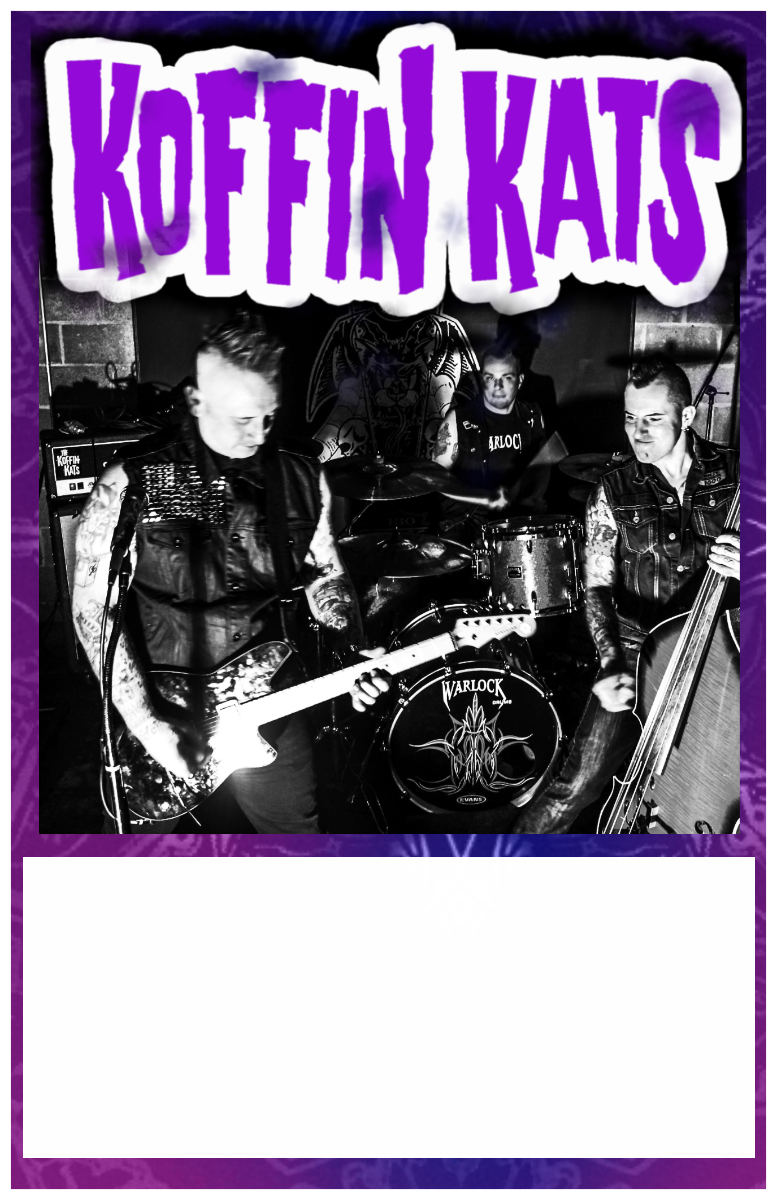 $15 adv/ $18 dos
Koffin Kats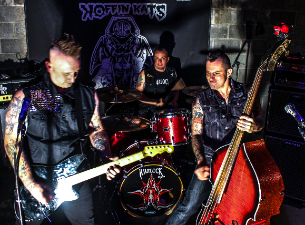 It's been over 14 years since Vic, Tommy, & E-Ball started The Koffin Kats in their parent's basements and played for beer in local Detroit bars. A psychobilly/punk band with influences ranging from The Damned to The Stray Cats, The Koffin Kats have covered a lot of ground. Nine albums later, a few member changes, and over 2,000 live shows from international tours… the founding lineup returned in 2016.

Six years after his departure, Tommy Koffin returned to playing guitar with The Koffin Kats. With Vic Victor on lead vocals and upright bass, and E Ball Walls on drums. The trio has released a new album called "Party Time In The End Times." They will be touring North America and Europe throughout 2017.

You can keep up with Koffin Kats on all of the social media outlets. The band likes to keep it "old school" and suggests you check out their website at www.koffinkatsrock.com for all official information on news and tours.
The Tallywhackers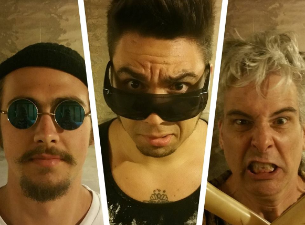 The land of curmudgeons and bad music birthed a three piece turd of overly dramatic, overly paid, underly worked and unevenly ripened non binaries.
Dead Man String Band
Strait from 6 feet under comes Dead Man String Band! A one man rock sideshow from Cincinnati, OH. This isn't the one man acts of the past you've seen before, instead it is a full on rock show with an arsenal of amps, drums, and a style that's truly unique to the Dead Man giving it the fan made genre of Appalachian/Delta Punk. Since it's creation Dead Man String Band has been wowing and captivating audiences with not only an amazing sonic display but a visual show made to grab the listeners eyes, as well as their ears. With a stage setup that has been referred to as "Looking at a science experiment" Dead Man String Band has created a sound all his own that will surely grab your attention.

Taking DIY to a whole new level is a phrase commonly used to describe DMSB's sound, presentation, theatrics, and energy. From being brought out on stage in a coffin, to simply slumping towards the stage stiffly, throwing the audience off, until the first notes hit and by that time their stuck to their spot on the floor. Brining crowd members on stage and making them play his drums is just another thing that makes this act unique. Crowd participation isn't just encouraged, it's almost forced to an almost comic like degree. The presentation is another captivating aspect. Dawning a mask fabricated from the same folks that brought you GWAR's props, when he walks on stage you know you're in for a crazy night. Finally the music styling isn't something most are accustomed to seeing. The hands are playing in the stylings of Doc Watson but the amps are in the tone of Slayer and then add the fact that he's playing a drum set at his feet. Don't let the low number of members fool you. This is a band as much as any other.

March 21st, 2015 marked the release of Dead Man's debut album "I" which was widely accepted with much anticipation. And that's where we're finding ourselves today. With a new album out and a promising horizon, the Dead Man String Band plans on becoming a force to be reckoned with!