Sept Artist In Residence JIMS w/ Wonky Tonk, Terror at Midnight
Wed
September 26, 2018
9:00 pm
The Southgate House Revival - The Lounge
Ages 21 and Up
FREE
JIMS
aka JIMS & his Mandareenians
Since 1996, at the ripe age of 11, JIMS has been performing his unique blend of styles and movements that have held a profound influence through the years. Holding frontman/guitar duties with his early projects Code Red, GDS and Prick B. Mafia, once he reached his 20s he started up his longest project to date, Sweet Ray Laurel.

During the same period he was moonlighting as a drummer in Silver Bridge Disaster then as guitar and vocalist in Good Night Noises. Soon after he picked up the sticks again for Martin Luther & The Kings and then Smoke Signals… respectively.

In addition to two unnamed new secret projects, JIMS continues to play with Sweet Ray Laurel and Smoke Signals… while also performing solo.

Alone on the stage armed with just an acoustic guitar and loop station, his songs reflect a love for all styles of music ranging from punk, world, folk and everything in between. The years of influence and experimentation with various groups has helped mold a unique, concise and focused approach which, is evident in his compositions.

Always opting for the most visceral and vulnerable outlet, his solo output is every bit of raw, in-your-face, personal and delicate as you may expect as a document of such a storied sonic past.

JIMS is currently in the process of producing his debut solo album which, should see a release during Summer of 2015 on the label//collective he helps curate with his older brother, AndRecordings.
Wonky Tonk
With a closet full of boots, a heart full of wander and a soul full of songs, the charming and multi-talented Kentucky "Wonky Tonk" woman releases her debut album Stuff We Leave Behind in hopes of continuing her Wonky ways with a lighter heart in lieu of finding the Neverland in all of

Jasmine Lorraine "Wonky Tonk" Poole grew up in the hard scrabble portion of the American heartland. Kentucky, to be precise. Her world of loss and longing is familiar terrain for lovers of country, bluegrass and folk music but, just as Kentucky can be viewed as a bridge between north and south, Wonk's music blends elements of Indie/Alternative rock with old school country. It's hard to separate the wonk from the tonk. Nor should you try.

Wonk's influences, John Prine, Guy Clark, Modest Mouse and Loretta Lynn among them (especially Loretta), are apparent but her music is not derivative. Loretta, Skeeter Davis, Iris Dement and Jenny Lewis come to mind but none of her comparables quite pin her down. Wonk is her own cowgirl. "Cowgirls get up in the morning, decide what to do and do it", she was told as a child. Fiercely independent but naturally shy Jasmine uses her alter ego and blue cowgirl boots to deal with the notion of impossibly cruel but equally exhilarating existence.

One byproduct of youthful innocence is a constant disappointing, bewildering surprise:

You used to call me baby
You used to call me darlin'
Now you don't call me at all

Another is vulnerability and manipulability:

In the greasy ballroom
You whispered in my ear
Darlin' life is a gamble, romance a drug
The whole world is dancin'
Won't you give in and love


Her eleven song debut release Stuff We Leave Behind deals with the necessity of moving on at critical points in your life. Stuff that once seemed important must be cast aside, ex-lovers relegated to the shadows. "Heartbreak makes the jukebox play", she was once told. Her song titles reflect her wandering spirit and a fascination with time and place. "Cleveland." "Denmark." "Tennessee." "Montague Road." A veteran troubadour at such a tender age, Wonk has toured Europe with the same restless drive as her native Northern Kentucky.

Tom Robbins told us that even Cowgirls Get the Blues but all is not remorse and regret. Jangly sunshine pops through the clouds unexpectedly, such as in "Parkland Avenue" (arguably the best track). Though softly. Without the glare.

Wonk's lyrics are worth a read even without the music. The album tracks her evolution as an artist and a person. The gravel, rutted road to an emerging wisdom.

Tennessee didn't you hear
Money's not real and neither is fear


Pay attention to Wonk. Not just because she is talented and beautiful. Pay attention because she has an important purpose. To help you remember. To help you forget. Or to help you remember why you chose to forget.
With love from Kentucky,


Wonky Tonk
Terror at Midnight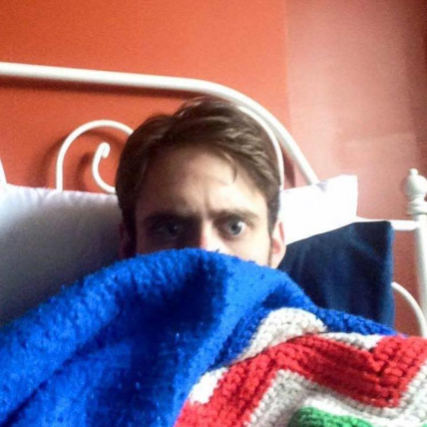 Randy Newman without the sexual charisma.