Scott Mulvahill, Stephen Day
Thu
January 24, 2019
7:30 pm
(Doors:

6:30 pm

)
The Southgate House Revival - Revival Room
Ages 18 and Up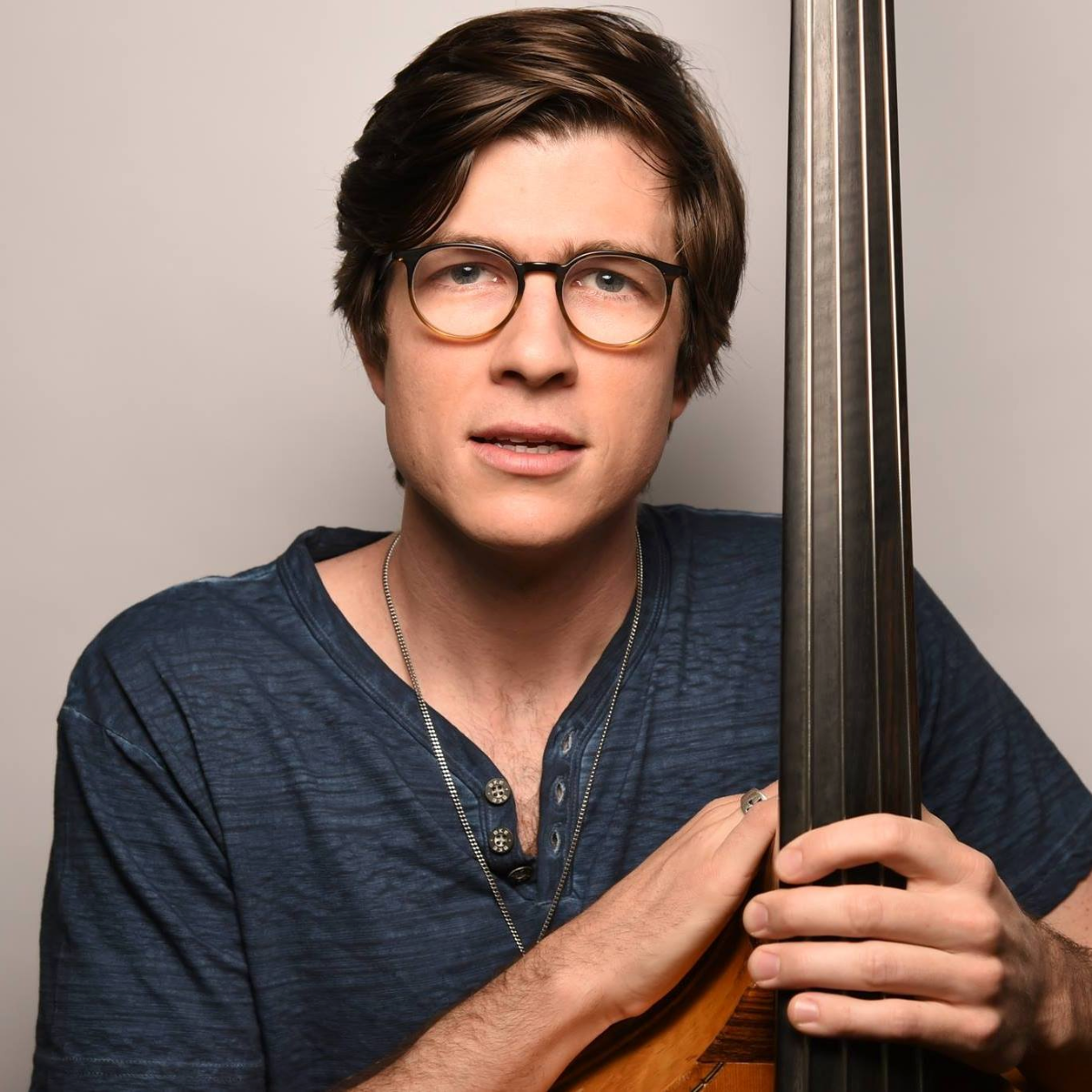 $10.00
Scott Mulvahill
"Scott is a masterful performer, taking the upright bass to a totally new level. You're
tricked into thinking most of the songs are an ensemble but with just Scott you get the
rhythm, melody, percussion, and vocals... all layered perfectly together. He's the
modern day 'One Man Band'." – Eric Marcum, WSM RADIO
As a teenager growing up near Houston, Texas, Scott picked up the bass guitar on a
whim. Natural talent and the lure of a challenge drove him to be the best musician he
could and discover his love for singing, songwriting and the upright bass. After
attending college at North Texas State University, Scott moved to Nashville, where his
life changed after meeting American music icon Ricky Skaggs and joining his Grammy
winning band, Kentucky Thunder. He toured with Ricky for over five years, and in that
time, first started writing songs on his upright bass.
Scott describes his experience, "I started music as a bass player, but when it came to
singing and writing songs, all my favorite writers played guitar or piano, and I just
figured I had to as well. But while in Ricky Skaggs' band, I started performing '20/20
Vision' in the show, which opened with just the bass and my voice, and it was a
revelation. I realized that this sound, this concept could work, and I honestly wondered
why I hadn't had the courage to do it before. So I started writing songs on the bass. I
tried to make the bass parts complete arrangements with harmony and rhythm, and
weave my melodies between all that - the first song I wrote that way was "Fighting for
the Wrong Side". And that's when the music became unique. Not for unique sake, but
just because I was finally bringing all of my varied skills to the table and doing something
that few others could, and it was where I felt I could give my best to the music."
Himalayas is the culmination of that combination of musicality. Scott's songs have
received honors or been featured in NPR'S Tiny Desk Contest, the International
Songwriting Competition, John Lennon Songwriting Contest, and American Songwriter
Magazine's 30th Anniversary Contest, and he has had numerous cuts on other artists'
albums. Scott is a showcase performer at 2018 Americana Music Festival, and has been
featured on Lightning 100 radio's Nashville Sunday Night series.
Gary Kraen, Program Director of Lightning 100/WRLT Nashville, shared his thoughts on
Scott. "The second I heard Scott, I was immediately drawn in by the texture and
honestly of his voice and it made me want to hear and feel every emotional nuance. His
lyrics are honest and his melodies take you to unexpected but totally satisfying
places. He has headlined our Nashville Sunday Night Live show and broadcast. His
voice, songs, and unparalleled musicianship combined with his quirky sense of humor
has kept the audience spellbound and nodding to each other as if to say, "we are
experiencing something special."
He has shared the stage with some of the greatest artists of modern music, such as:
Alison Krauss, Barry Gibb of the BeeGees, Bruce Hornsby, Brad Paisley, Peter Frampton,
Steven Curtis Chapman, Emmylou Harris, Dave Barnes, Ben Rector, and many
more. He's currently touring in support of his September release, Himalayas, which was
produced by himself, Charlie Peacock (The Civil Wars, The Lone Bellow) Gary Paczosa
(Alison Krauss, Sarah Jarosz), and Shani Ghandi (Sarah Jarosz).
Stephen Day
When Stephen Day performs he exudes an ethos that captivates the audience to another level. The twenty-two year old Georgia native is clearly the middle ground product of his contemporary influences. His crooning vocals matched with his eccentric stage presence bring you to a place where you'll find the perfect combination of John Mayer and Allen Stone come to life. Noisetrade has even proclaimed, "Stephen Day is an artist that comes along once every decade." The soulful singer-songwriter is best described as the New Retro.

Day's musical journey started back in 2014 when he moved to Nashville, TN to attend Belmont University. He took his first two years of college to create and record his debut EP Undergrad Romance and The Moses in Me. Each of the six meticulously crafted works were written by Day in entirety. When the EP was officially released in April of 2016 it quickly gained popularity and "If You Were the Rain" found its place on Spotify's Global Viral Chart. The song peaked at number two and has since racked up more than 1.4 MILLION streams on Spotify.

Day's new single, "Dancing in the Street" takes him to the next level. The song was co-written and Produced by Nashville-based Producer, Quinn Redmond. The pulsing rhythms and striking guitar riffs paired with Day's undeniable power vocal have formed what is destined to be the song of your summer.