500 Miles to Memphis - CD Release Party
Sat
January 26, 2019
8:30 pm
(Doors:

8:00 pm

)
The Southgate House Revival - Sanctuary
Ages 18 and Up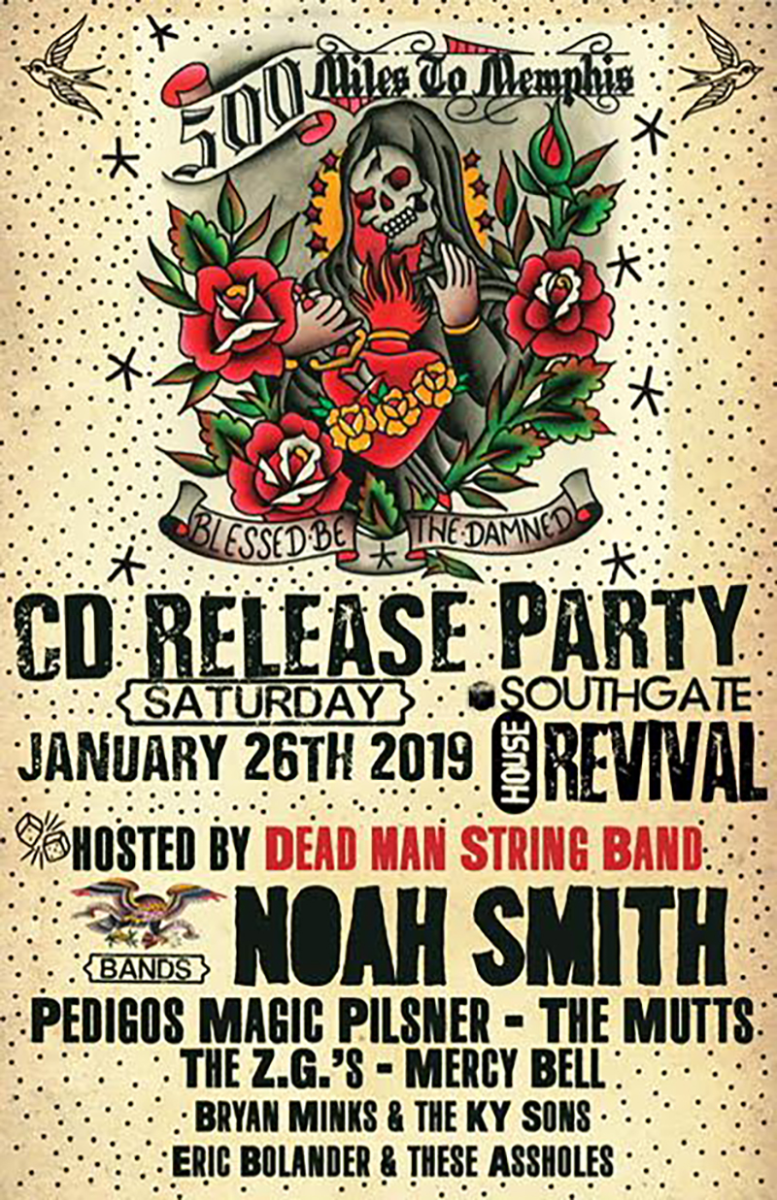 $12 adv/ $15 dos
500 Miles To Memphis
"They don't sound like anyone else. At all. Or at any point."
"500 Miles To Memphis have constructed something wonderful here."
""Blessed Be The Damned"? Hell, yes. The Devil always has more fun, you see, and damn me, this is good." - Andy Thorley, Maximum Volume Music
"Blessed has so many catchy songs, it's easy to find yourself tapping your feet along with the groove instead of taking notes or writing a review, and nearly impossible to find a favorite. In short, if you like rock, you'll like this album. The mean mountain riff of the title track, the 90s punk of "No Doubt About It," the bluegrass-cum-cowpunk of "In My Chest" – the album is just good from front to back and might be 500 MTM's best yet." - Brandon Wheeler, CincyMusic.com
"Guitars crunch madly, spurred to high gallopby the same splendidly indomitable beat that's always propelled rock'n'roll. And robust vocals make fine topping for sometimes Celtic-informed "Americana Punk"-DC Larson's Jukebox
"this bunch blows their sound wide open as this sounds nothing like the last 4 entries. Aggression is always in fashion and the malcontent vets brought in as ringers here know how to turn it up to 11." -MidwestRecord
"500 miles to Memphis is a great American rock band that has been making infectious roots and punk music for years while managing to stay under the radar of the mainstream. This new record is everything that is good about rock 'n' roll." - Ryan Smith(Soul Asylum, The Melismatics)
Pedigo's Magic Pilsner
My name is John Pedigo. I was born a while ago in Dallas TX – November 27 1978 to be exact. I'm a singer, songwriter, musician, and producer whose been lucky to be a part of many bands and collaborations over the years – The O's, Slick 57, Rose County Fair, Boys Named Sue, Vandoliers, Party Police, and more. I've also had roles in commercials, films, videos, and other random nonsensical artistic endeavors. I went to Woodrow Wilson High School in Dallas and have a BA from Emerson College in Boston, MA. if you're interested in that sort of trivia.

Pedigo's Magic Pilsner is an ode to my Dad, and the name has its own story: When I was a kid, he made nearly undrinkable beer and called it Pedigo's Magic Pilsner. He'd make it in the kitchen sink which in the end was where it all ended up anyway, because no one would drink it; arguably more successful was the bowling team he named after the beer – PM Pilsners. (Which I was lucky enough to sub for on many occasions and got a sturdy learning on the sport.) While I don't make my own beer, I do feel that the music is a brew of styles and years I've put into music; at some points it is straight forward singer-songmaker-upper and at others is straight-up rock and roll. From rockabilly onward I've played most styles and have seen a good chunk of the world doing so.

It's 2017 – a year that starts with as much trepidation as it does intrepid hope; a hope that we can forge an unfeigned path through any timorous landscape with our footprints firmly fossilized in the ground. We all create our own fate. We all have power to change and fix what we don't like. But mostly, we are not helpless when we are hopeful.

My wife told me 9 years ago, "Every year gets better." A mantra that I've adopted. Each year, we learn more and more about ourselves. There's new discovery that leads us towards the knowledge of what we hold within ourselves. Obviously, most of this is personal and self serving – things as simple as which foods or music we love to each and every one of our choices and beliefs. However, either way, we become more and more who we are each year; solidifying our person.

In 2008, Taylor Young and I started the group The O's, a challenge to get ourselves on the road as easily as possible; a two 'One-man-band' onslaught. If we could keep overhead low with just two dudes, there was nothing stopping us from hopping in a van or on a plane and playing a show. Which we did and still do. Nine years strong and four albums, countless touring and hazy mishaps, the band has played from 10-10000 people on every stage from trailer beds to the Hammersmith Odeon in London. We've ventured further than some, but shorter than many playing over 150 shows a year.

Before The O's, I spent my wayfaring nights with Slick 57, Boys Named Sue, and Rose County Fair. Slick was lucky enough to sign with an Australian label called Laughing Outlaw Records. Because of them, we did a ton of US touring, a bunch of European touring, and an Australian/New Zealand tour. It was fantastically disastrous and made us all who we are today. And I mean that emotionally and physically as my liver would attest. The Sues have had a raucous run of fun delivering dated country music and good times with the largest of winks. Rose County Fair gave me the indie deluge I needed at the time between Slick 57 and The O's.

Pedigo's Magic Pilsner continues a personal path; a continuation of a musical journey. But mostly it's an homage to my Dad who has always been my number one fan. He got sick recently and it brought with it a true sense of mortality. In remission now, we've bought more time. And during this, I plan to make him proud. As it has always been, my goal is to deliver music from the heart, art from the soul, truth from whichever medium necessary. From developing one's craft to sacred friendships and family, not much else matters on the journey. Other than bowling.
Mercy Bell
Mercy Bell is a Nashville based Americana artist. She writes music heavily inspired by the traditional American folk, 1960s folk, and early 90s songwriters she grew up listening to. She was born in Boston, MA, spent her childhood in California and moved back to Massachusetts as a teenager. She studied history at University of Massachusetts, Dartmouth. After college she moved to New York City to pursue music hardly knowing anyone, with a duffle bag, an air mattress, and a guitar. She lived there for several years, and was actively involved in the music scene there. In 2010 she launched a successful $8,000 Kickstarter project to create her first album "All Good Cowboys" which her friend Danielle DePalma produced. She moved to Nashville in 2012. She was 2nd place finalist of the Nashville radio station Lightning 100's Music City Mayhem 2013.
Noah Smith
Noah Smith grew up exploring the endless trails of woods and still waters of Brown County, Ohio. At a very young age Noah knew music would be his life's path. Cereal bowls turned into drum sets, endless hours of garageband practices, and an insatiable ambition that lyrics and melodies could transcend it all would be early indicators of his life filled with music. As a songwriter and a performer Noah was influenced by a wide array of musical influence such as Paul Simon, Johnny Cash, Alan Jackson, to bands like Brand New, Taking Back Sunday, and Death Cab for Cutie. Humbled by the impact these greats left on his life he often reflects on a modified version of his favorite Sir Isaac Newton quote, referring to himself as a boy who has "walked on the shoulders of giants."

As his story continues Noah Smith has now had opportunity to share the stage with some of the industry's most talented Artist such as Josh Turner, Cassade Pope, Steve Miller Band, David Alan Coe, Aaron Tippin, Reckless Kelly, Crystal Bowersox, Levi lowery and Andrew Combs. Noah has continued to grow and flourish as an artist. Lyrically Noah creates a simple home for his listeners to briefly escape to. Musically his energy and presence on stage impacts rooms large and small. ​Touring regionally with several bands over the years, Noah has found himself a home away from home in music city. Lately Noah finds himself writing on a weekly basis out of Nashville, TN. His music is a capsule of childhood faith, ambition, a little bit of love, God's good word, and the uphill climb to living an American boys dream.

"No matter what the sounds, I was putting on my homemade mix tapes, there was always a story involved. Lyrics mattered most to me, if Ohio is the melting pot of the country? My mixtapes were cassettes patchworked together with the same sonic landscape. I can only hope my songwriting does the same."

Noah is a graduate of the University of Cincinnati College-Conservatory of Music with a degree in Electronic Media, Music Production and Audio & Video Design. It was during college while building life experiences, Noah's songwriting began to flourish. Heart Ache, God's Blessing, and the devils conviction all found their way into his life and the lyrics he penned. After deciding to go out on his own and start his solo career, Noah received numerous accolades including Nominations for Best Live Act, Best Country Artist and Artist of the year 2016 Cincinnati Entertainment Awards. Noah has several releases on various Media Outlets and is currently touring 10 states throughout the midwest.

With God given talent and natural musical inclination, Noah's old soul, deep thinking, and love for lyrics led him to an aggressive path of writing songs, everyday simple prose and melody immediately found their way into storytelling at its best, songwriting.
Mutts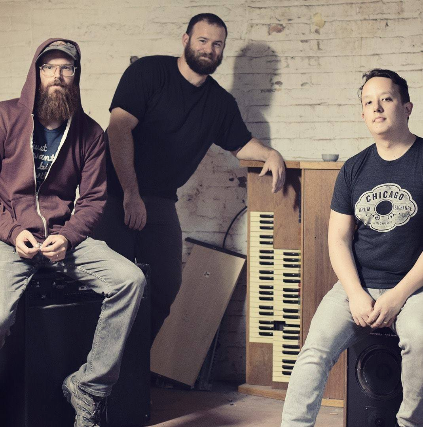 Mutts rang in 2017 celebrating their inclusion on WXRT Chicago's local "Best-of" list for the 2nd time. When they made it in 2013 it was on the acclaim of their acoustic album, Object Permanence, which quickly sold out of 2 vinyl pressings. This time just two singles were strong enough: "Let's Go," which was played in Wrigley Field during the Cubs' historic World Series run, and "Neighbor," offering a message of togetherness directly after the election.

On September 12 Mutts released both songs on a 5-track EP entitled "Stick Together," recorded and mixed at Audiotree Studios by Rick Fritz (The Beach Boys, Brian Wilson, Regina Belle, Destiny's Child). The lead single "I'll Be Around" became the 3rd track from the EP to be played on WXRT, described as "outrageously good" by DJ Richard Milne, and "really well done" by Brendan Bayliss of Umphrey's McGee.

This distinctly positive EP springs from some of the most trying times of singer/songwriter Mike Maimone's life. Leading up to the release of their 4th LP, "Fuel Yer Delusion, vol. 4" in late 2014, Maimone was kicked out of the house by his partner of nearly 6 years. Around that time, several bands that Mutts had been friends with called it quits. The trio decided that the next record would be a complete about-face from the sardonic "Fuel," instead offering a sincere message of strength. After recording it, drummer Chris Pagnani had his first child and decided to leave the group. Soon after, the bar that Maimone played every week when home closed. And then the tour van died.

Despite the adversity, Maimone and bassist/guitarist Bob Buckstaff decided to go ahead with the release. Regarding the title, Maimone says, "2016 felt like the laying down of a worldwide gauntlet; the eruption of a lot of deep-seeded divisions. So, I wanted to abandon all the satire and cynicism and just come out and say what needs to be said."

Putting music out seems to be what Maimone does best, releasing 5 LPs and 4 EPs since 2008. His deep versatility as a songwriter has helped him land 11 songs on WXRT – from the family-friendly stadium jam "Let's Go" to the gritty "God, Country, Grave," which was featured in a sex scene on the Cinemax show Banshee. In his own words, Maimone says, "My songs are born from a life of contradictions." Maimone grew up in conservative rural Ohio, not coming out of the closet to his Catholic parents until age 30. He was an all-state athlete in high school, who played against LeBron James, while having a deep appreciation and love for the arts (Robert Frost's poem "Mending Wall" inspired the entire album, Separation Anxiety). He graduated from the University of Notre Dame business school, but quickly walked away from corporate America. Maimone explains, "Through my songwriting, I try to turn these disparate life experiences into music that relates to all different people, helping us discover commonality."

Maimone and Mutts have averaged over 100 tour dates a year since 2009. Along with Mutts and his solo project, Mike Maimone has toured as the keyboardist for Company of Thieves and Los Colognes on national tours opening for Blues Traveler, the Plain White T's, OK Go, and the Hold Steady among others.

With the addition of drummer Ian Tsan, 2017 Mutts highlights include a performance at House of Blues Chicago, Alternating Currents festival presented by Daytrotter, and headlining shows at staple venues The Frequency (Madison), Raccoon Motel (Davenport), and the Hideout (Chicago). In 2017 frontman Mike Maimone became one of a few to play all five Mile of Music festivals in Appleton, performing with his new brass band at Mile 5.

2016 found Mutts slowing down to focus on family and writing, but they still managed to play a sold-out hometown show at Schubas, headline regionally at High Noon Saloon (Madison), 7th Street Entry (Minneapolis), and Zanzabar (Louisville), and play direct support for JD McPherson and Local H.

In 2015 the band played 132 shows across 25 states, including FEST in Gainesville, their 2nd appearances at Summerfest in Milwaukee, Donkey Creek Fest in Wyoming, and SXSW, and supporting Two Cow Garage for a month. They also found time to release a 7″ single (a split with Archie Powell & the exports on Midwest Action) and covers EP (Ghoul Yer Delusion) as well.

This busy year followed a 2014 in which they recorded and released their 4th LP – Fuel Yer Delusion vol. 4 while also playing 152 shows across 21 states – including, Riot Fest, Musikfest, SXSW, WFPK Live Lunch, JBTV and headlining the Metro. The album became their fourth straight album to chart on the CMJ Top 200.

The previous two years, Mutts released two LPs and played 250 shows. The Big Takeover Magazine described their new sound on the acoustic album Object Permanence as "rollicking New Orleans barrelhouse blues/R&B." It reached #149 on the CMJ Top 200, was named one of WXRT's Best of 2013, and the first vinyl pressing sold out in just 8 months. Mutts supported the LP with appearances on Daytrotter, National TV, WBEZ and Audio Tree Live. They also performed at several festivals and opened for national acts including Murder By Death, Maps & Atlases and Phox. Just eight months earlier, Mutts released the companion to Object Permanence – Separation Anxiety. Together, these two albums address singer/songwriter Mike Maimone's coming out process, coming from conservative roots and graduating with a business degree from the University of Notre Dame. Separation Anxiety became the second Mutts release to chart on the CMJ Top 200 in 2012, peaking at #72 over its six week run. That year the band supported artists ranging from Flobots to Imagine Dragons to Company of Thieves. Their song, "God, Country, Grave," was also prominently featured in the Seasons 2 premiere of Banshee on Cinemax and continues to bring more exposure to this hard-working unsigned band.

Mutts released their debut album, Pray for Rain, on December 13th, 2011. It charted for six consecutive weeks on the CMJ Top 200, peaking at #107. It was named one of the top Chicago albums of 2011 by The Huffington Post, received praise in Alternative Press and The Big Takeover, and Mutts were named Chicago's Emerging Artist of 2011 by The Deli Magazine.

In their first year together Mutts independently put out 3 EPs: Pretty Pictures, We Float and The Tells of Parallels. Developing a unique, genre-bending sound, Mutts were "poised to become one of Chicago's top acts," according to Loud Loop Press. Outside of the studio, Mutts fulfilled the buzz garnered by their recordings and Chicago music scene pedigree (members have played in: Company of Thieves, Empires, Wax on Radio, The Hush Sound, Suns, Bailiff, Eight Bit Tiger and Big Science). By their second year together, the band was headlining at staple Chicago venues including The Empty Bottle, Double Door and Subterranean. Throughout 2011 they also hit the road often, playing nearly 100 tour dates between their other jobs and session work.
Red Hot Rebellion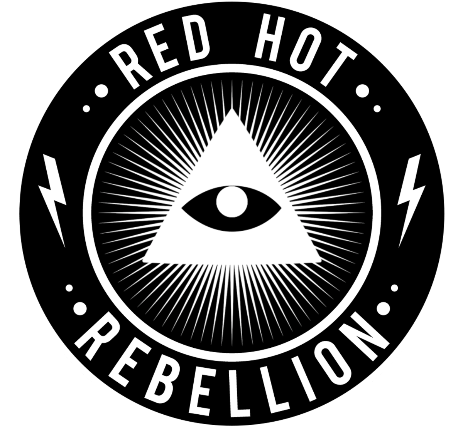 They don't take it easy. They don't take it too seriously. And they sure as hell aren't taking it one day at a time. Dayton, Ohio's Red Hot Rebellion have been trailblazing their kerosene-soaked, hard-hitting party soundtrack since 2010 and they honestly couldn't give a rat's ass whether you think it's punk-ish metal or metal-ish punk, as long as you're ready to put on your 64-hole dancing boots and kick holes in the walls of whatever venue they deign to destroy in your town. Red Hot Rebellion brings a noise that's as equally indebted to the Ramones and the Dwarves as it is to anarchic 80s metal acts like Motorhead and M.O.D. Up until now Red Hot Rebellion has been lurking underground like the dudes from C.H.U.D. Now the manhole covers are coming off and the party is spilling out into the streets. You've been warned.
RED HOT REBELLION's music has been featured in numerous TV shows including: Chozen, Nitro Circus, Rob Dyrdek's Fantasy Factory, Ridiculousness,Good Vibes, The Challenge
Eric Bolander
Eric Bolander's flavor of Americana/folk music offers soulful vocal tone with thoughtful melodies that have staying power. Lyrically driven by life experiences, Eric's songs will give you a glimpse into his life and a realization that happiness can be perpetuated through pain.

Eric grew up in the small eastern KY town of Garrison in the Ohio River Valley along the foothills of Appalachia (pop. 1400). He learned through his Dad to work for what you want/need and never take someone for granted. Love and work ethic were driving forces of his humble upbringing. Eric now lives and works out of Lexington, KY. He's called Lexington home for most of his adult life. An Art Teacher by day and Musician by night, Eric's mind is always immersed in the arts. Passion for the arts is what keeps him moving forward.