Wayne Hancock w/Joe's Truck Stop
Thu
January 24, 2019
8:00 pm
(Doors:

7:00 pm

)
The Southgate House Revival - Sanctuary
Ages 18 and Up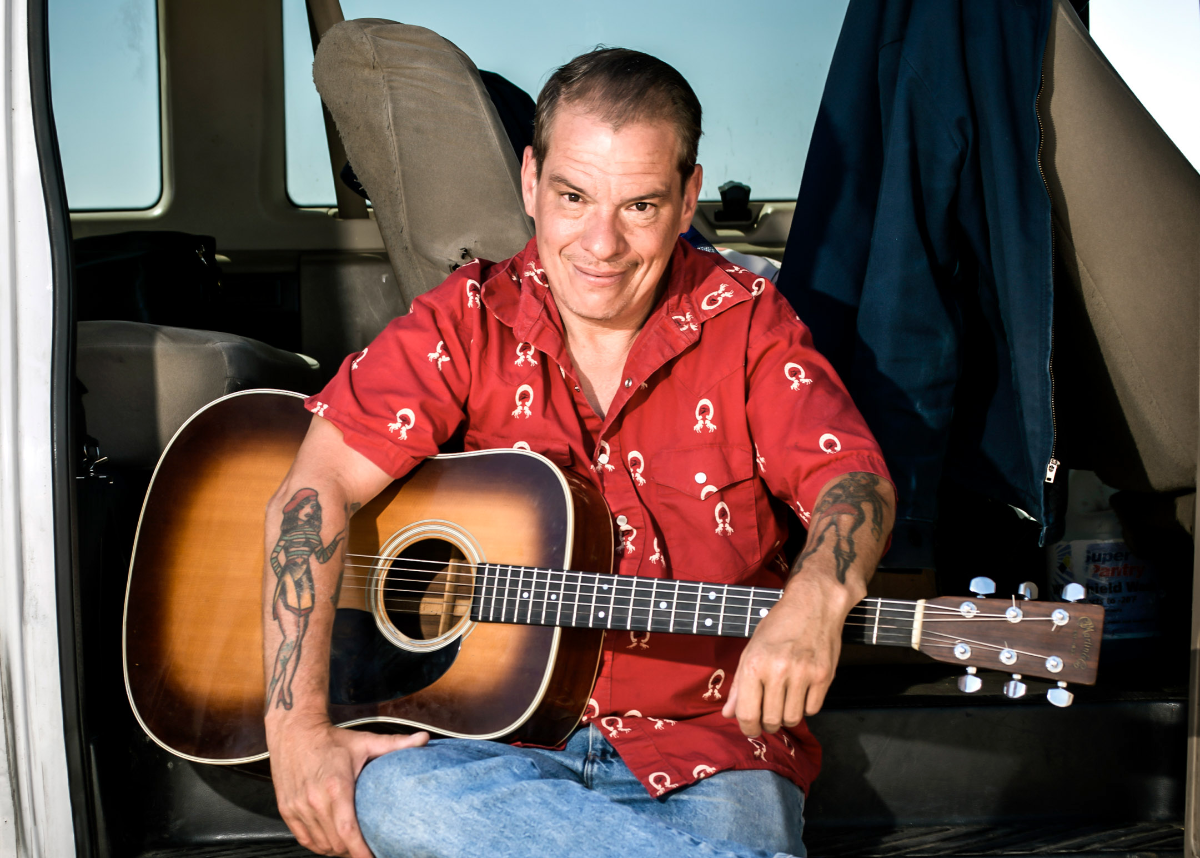 $15 adv/ $18 dos
Wayne Hancock
Wayne has been called "The King of Juke Joint swing," a "Roots Renaissance Man," a "Country Singer's Country Singer" and "Hank Williams meets Gershwin." But thephrase most frequently echoed throughout his career is "Wayne Hancock is the real deal." Joe Ely said it, Hank Williams III said it, Bobby Koefer from the Texas Playboys said it, as have countless music fans and writers when referring to Hancock's authentic and original blend of honky tonk, western swing, blues and big band that he calls "juke joint swing!"

Authenticity and sincerity have been the cornerstones of Hancock's writing and music since the start of his career. His refusal to compromise his vision and sell out his music has earned him a fiercely loyal underground following.

Hancock's vision, as he puts it, is "to bring people together and make them feel good about music. It's a spiritual thing and without spirituality, you've got nothin'. There ain't much on the radio that strikes me as being original or from the heart, most of it's from the pocketbook and it shows."

Wayne is proud of his rural roots and culture and has thoroughly absorbed the spirit of country music's forefathers such as Ernest Tubb, Hank Williams and Jimmie Rodgers. Never a mere imitator, the cutting-edge style that emerges is every bit his own. He breathes youth and driving energy into traditional country forms and adds a dash of big band horns, boogie woogie piano, scorching rockabilly beats, heavenly Hawaiian steel licks and some wigged-out hillbilly jazz guitar.
Joe's Truck Stop
Conceived at a greasy spoon, Joe's Truck Stop is here to replace the pills in that there jar.

Please, put those away.

You can usually find them ripping apart Old Time Appalachian fiddle tunes, paying tribute to their country heroes, and dishing out original songs to the dancing feet in the crowd.

Their unique sound is characterized by traditional vocal harmonies, Bluegrass drive, wild fiddling, hot guitar picking, doghouse slapping, and the Honky Tonk and Swing sounds of old...

Check out new songs from our upcoming record and download our acoustic, Old Time album "Demo Derby" for free at http://joestruckstop.bandcamp.com/.

More about the band: Members of the band are award winning instrumentalists from Bluegrass and Old Time Contests around the country, and the band itself has placed twice in the largest Old Time band contest at the Galax Old Fiddlers' Convention. In our progression from being solely an Appalachian Old Time stringband to an acoustic and electric Country and Blues band, we have played numerous festivals and venues from the Whispering Beard Folk Festival, to the Kennedy Center, to the many stages we've frequented in Boston/New England becoming regulars in the scene. We've shared bills with: JP Harris & the Tough Choices, the Sweetback Sisters, Rachel Brooke, the Ten Foot Polecats, King (Sasquatch) Sickabilly & the Howlin' Moon Boys, Jake & the Burtones and many other acts. We've also appeared on television and radio, including several Boston stations and Rockabilly Worldwide's 24-hr. Rockin' Therapy Radio.

Joe Macheret, the bandleader, has also lent his instrumental skills to folks like Wayne Hancock, the Tillers, Lucky Tubb and the Modern Day Troubadours, the Goddamn Gallows, and many other well known musicians and bands.