Chelsea Ford and The Trouble, Magnolia Boulevard, Chelsea Nolan
Sat
January 5, 2019
9:00 pm
(Doors:

8:00 pm

)
The Southgate House Revival - Revival Room
All Ages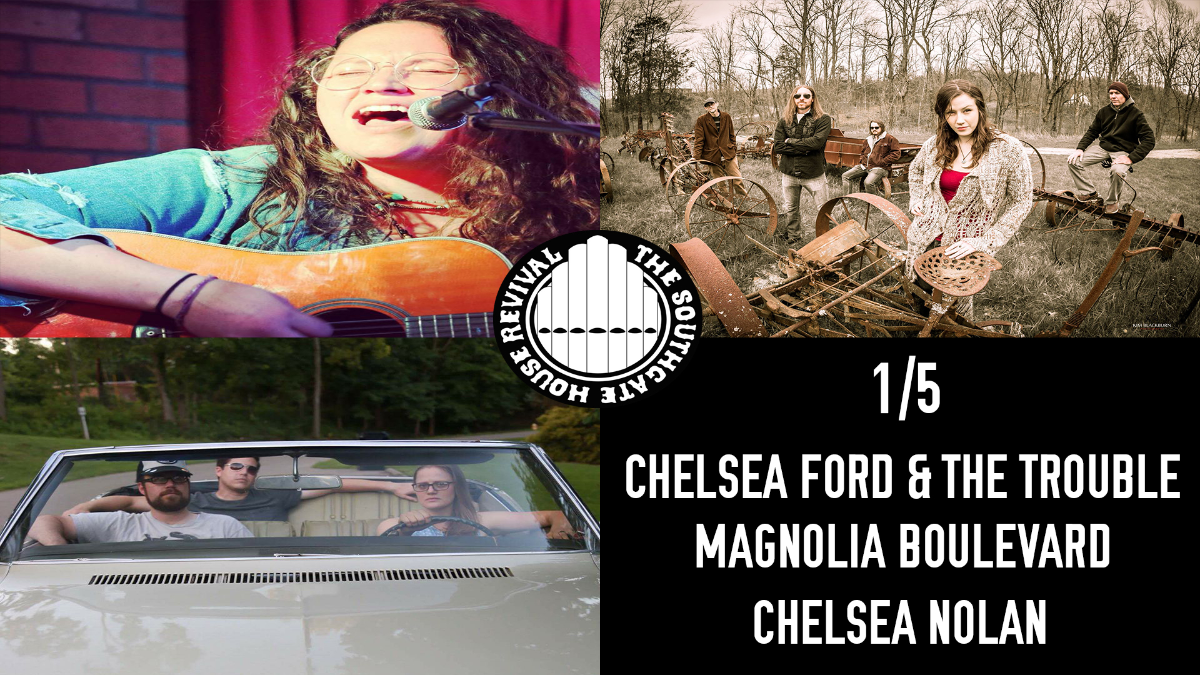 $8 adv/ $10 dos
Chelsea Ford and The Trouble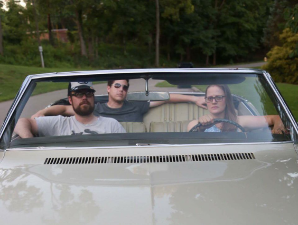 Chelsea Ford and The Trouble is a string band from Cincinnati, OH with influences ranging from traditional folk to jazz/blues including The Carter Family, Dakota Staton, and Loretta Lynn. They formed in July 2017 and are husband and wife duo Jon and Chelsea Ford on banjo/guitar/vocals and Matt Crone on upright bass.
Magnolia Boulevard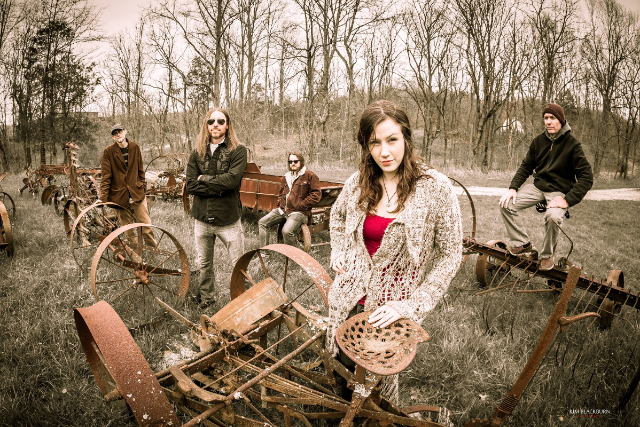 Magnolia Boulevard is a five piece band built in Lexington, Kentucky. With a variety of musical backgrounds, the group has come together seamlessly on a common sound: balancing the line between blues, funk and rock n' roll. Inspired by greats-like The Allman Brothers Band and Tedeschi Trucks Band- this group has their own unique story to tell: featuring Ryan Allen (keys), Todd Copeland (drums), Gregg Erwin (guitar), Maggie Noelle (vocals/acoustic guitar) and John Roberts (bass).
Chelsea Nolan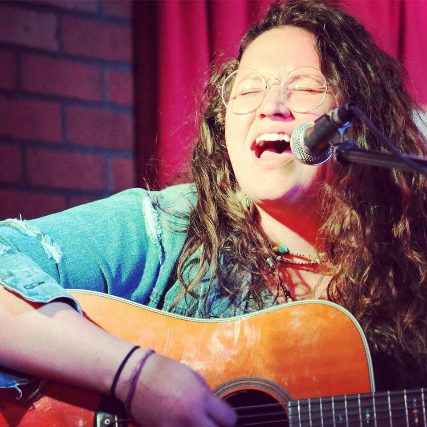 Born and raised in Stanton, KY, nestled in the hills of the Red River Gorge, Chelsea Nolan is inseparable from the area in which she was raised and the music that surrounded her hometown. Playing music beside her big brother Josh from early on, she moved from piano to guitar to drums, never leaving music alone. Raised around a community of folks where "everybody's somebody had at least one instrument", she developed her drive for songwriting at parking lot jams on Tuesday nights and gatherings where folks told stories, laughed and always played music. High school found her with scholarship offers for marching bands, but she didn't want let her passion become her work, "writing papers on quarter notes."

Songwriting was a natural evolution of her musical passion, and a personal experience for Nolan, "Every song I write has some truth behind it." While a natural behind the drums, she brings her guitar to the mic with her to share her songs with her crowds. Strong and powerful, her voice drives home the immediacy of her lyrics, with sharp wit and some humor throughout. Her songs help her get by, and she has the need to share that with her listeners. "This is how I fix things for myself. And hopefully it helps other people fix their own stuff too." She sees her songs as "A vessel to become the best part of someone's day."
Her influences include classic artists such as Bruce Springsteen, Paul Simon, John Prine, Goose Creek Symphony, and Bonnie Raitt. Her writing is perhaps best influenced by John Prine, while her singing is clearly influenced by the Boss. When she hits those big notes full on in the face, though, you know she is channeling Bonnie and Janis. Her brother and fellow musician, Josh Nolan, is also a huge influence on her musically in every regard.

Chelsea Nolan has appeared on stage all over the bluegrass area, including Well Crafted, Kickin' it on the Creek, Willie's Locally Known, The Burl, Sky Bridge Station, and the Nada Tunnel Festival. She regularly collaborates and shares the stage with fellow Kentucky artists Tyler Childers, Sundy Best, Senora May, Ethan Hunt, and her brother Josh Nolan.