ROCK ON THE JAMES Benefit Concert For Parkinson's 2019
Sat
April 27, 2019
6:00 pm
The Southgate House Revival - Sanctuary
All Ages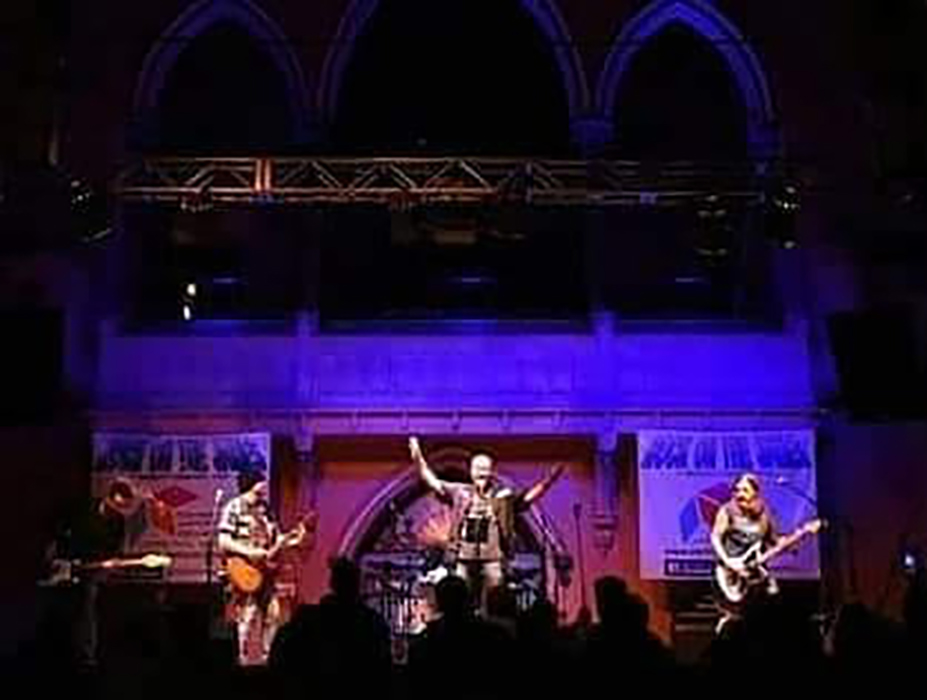 $10 adv/ $15 dos
Pheve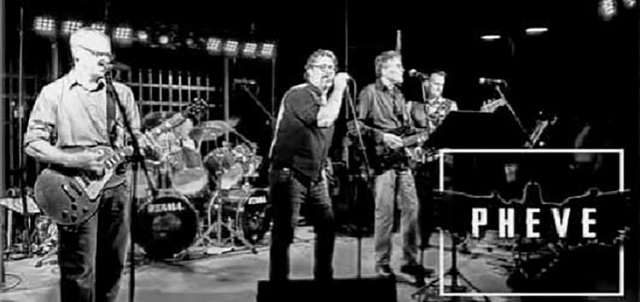 Pheve is a Northern Ky. Rock band playing a wide variety of groovin tunes from the 80's to today, made up 5 members, Phil, Steve, Jay, Darrell and Clint
Counting Stars
Counting Stars describe themselves as a band that is a mix of old Motley Crue/Guns N' Roses/L.A. Guns/Faster Pussycat/Skid Row all rolled into one with their own style. "We are not a glam band by any means, but we don't shy away from our influences either. We are five guys who just wanna rock and have a good time doing it."

....They go on to say, "The music business became too much of a "business" for some of us, so we decided to break everything back down to its rawest and simplest components with this band. We went back to the basics and what you get is straight ahead, in your face, balls to the wall, love us or hate us, make NO apologies rock n' roll, and we promise a good time will be had by all."
White Liger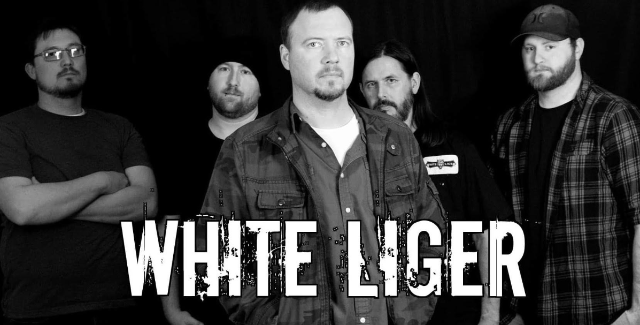 WHITE LIGER is a band of brothers living their dreams of rock super-stardom about 20 years too late. Offering a mix of cover songs from the 80's to the present and some original songs, WHITE LIGER is always a fun show with a loyal army of fans supporting them.
Heather Roush Band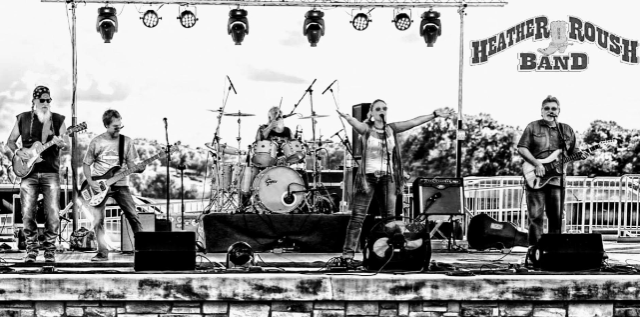 I grew up listening to a variety of music and have been singing ever since I was little. (I'm talkin, 3 years old "little") I started out at my church, and then sang in choirs at school and performed in shows. I went to Oak Hills High School and was in every musical, and part of all the choirs there, along with performing in talent shows with bands. I have to admit, there weren't very many venues to perform country music when I was growing up in Cincinnati. Some people have said how can you be a country music singer if you're not from the southern or western states. I may not be from Tennessee or Texas but Cincinnati isn't a stranger to country music. As a matter of fact, my hometown was the home of the midwestern hayride for over 40 years. Cincinnati's love of country music has stayed with my family even though the hayride is no longer on the air. I personally had some influences from my grandmother, her favorite was Patsy Cline and Hank Williams. And my other grandma would help me put on little shows when I was a kid. (many thanks to my grandma's) I grew up listening to Garth Brooks, Faith Hill, and Leann Rimes, and Shania Twain. Not to mention, while I was in high school I performed in a country styled musical called "The Robber Bridegroom" and absolutely loved the music. After high school, I continued my musical theatre education at Northern Kentucky University, and performed at local community theaters as well. I graduated with a BFA in Musical Theatre and a minor in radio/television in 2010 and started working at a country music radio station (B105). There my love for country music grew even more, and I realized what I had to do. So I went to Katalyst Talent Agency with a small demo CD I put together and presented it to Kat McEntee. She later introduced me to my manager, JT Stewart, who also manages UFC fighter, Rich Franklin. (Rich also used to be a teacher at my high school! small world!) JT liked my sound and said he thought I had potential. From there JT put together a local band to play for me. I went down to Nashville to start the recording process and picking out songs, and recorded my first cd "Sides of Me". I think this cd is a variety of songs that show different sides of who I am, and what I love about country music. From there, I had my first local concert to benefit cancer research with some other local country bands: the Danny Frazier Band, and the Dallas Moore Band. It was a great night, and it felt so good being able to sing country music for all my friends and family, and for a cause that is important to me since I lost my grandma to cancer. I am currently working on getting more gigs lined up, as well as more music for future cd's. It's been a whirl wind getting this all together, but I've loved every minute of it and I can't wait for more!