Will Payne Harrison, Warrick & Lowell, The Rayo Brothers
Fri
March 29, 2019
9:00 pm
(Doors:

8:00 pm

)
The Southgate House Revival - Revival Room
Ages 18 and Up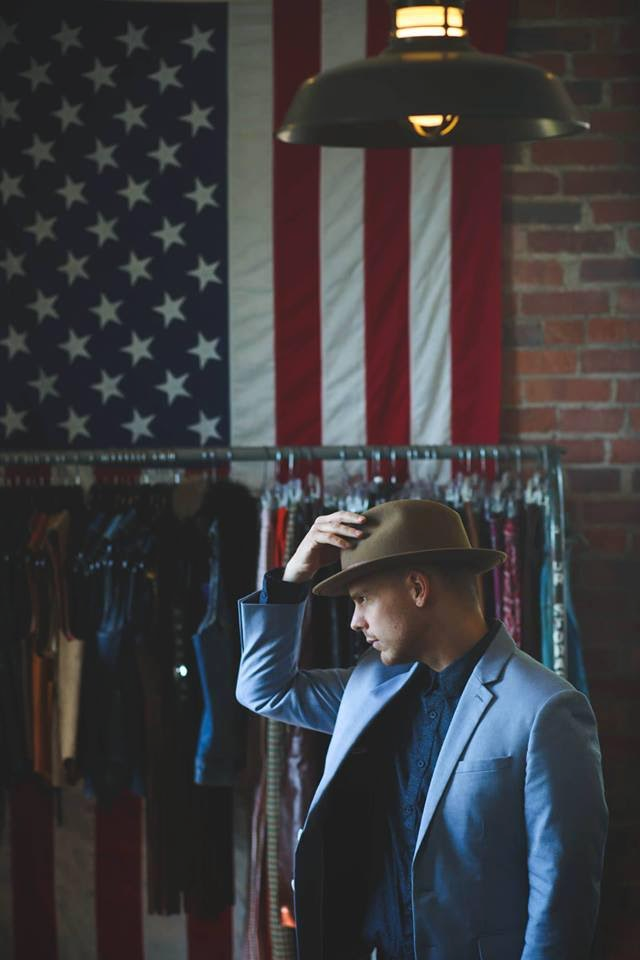 $8 adv/ $10 dos
Will Payne Harrison
Nashville based Roots and Americana artist Will Payne Harrison's new album, East Nashville Blues, is ten tracks of Roots, Folk, Bluegrass and Americana calling to mind the likes Willie Nelson (with tracks such as High As Willie), Merle Haggard, and John Prine. Recorded in East Nashville at Magnolia Sons Studios, East Nashville Blues was produced by Peter Jacobs and Will Payne Harrison with a cast of East Nashville Americana/Bluegrass heavyweights.

Since moving from Louisiana to Nashville, Harrison has toured the South and East Coast, performed at festivals, made radio appearances, hosted songwriter's nights and even co-wrote a song landing in the feature film Black Beauty starring Luke Perry. Will Payne Harrison's first single from Louisiana Summer, "Clarity" was featured as a Daily Discovery at American Songwriter. After its May release, East Nashville Blues reached the top 200 on Americana radio.

"Easy, clean and humble, this, his follow-up to Louisiana Summer, is well-written but simple." - Offbeat, New Orleans, LA

"Harrison follows in the footsteps of his heroes, telling stories that can make you smile right before they make you cry. Willie Nelson and John Prine would be proud." - Mother Church Pew, Nashville, TN

"East Nashville Blues lets Will Payne Harrison get 'Lost in the Sway' on a weaving fiddle run as he ponders a 'Strange Contradiction' regarding life in the fast lane, and quietly walks down Woodland Avenue into 5 Points after a night of drinking asking a companion to 'Stay with Me'." - The Alternate Root Magazine, Los Angeles, CA

"Keep an eye out for the new album... You won't want to miss it!"– No Country For New Nashville, Nashville, TN
"If you don't know Will, you should. American Songwriter recently featured the Americana-Folk-Alt Country singer and guitarist as one of their Daily Discoveries." – The Daily Advertiser, Lafayette, Louisiana
Warrick & Lowell
Driven by the quality of each others' songwriting, and drawing on their upbringing in rural Indiana, R. Lowell and J. Warrick Ford merged their own, independent performance and recording experience in 2014 to form Warrick & Lowell. Solo, or backed by the raw and powerful sound of The Nobodies' Heirs, (comprised of top-caliber local musicians from bands like The Guitars and Animal Circles) Warrick & Lowell's songs spin narratives of loneliness, heartache, family legend, and sin.
The Rayo Brothers
The Rayo Brothers may be new to the scene, but music is in their blood. Brothers Daniel and Jesse Reaux hail from a musical family that includes Lost Bayou Ramblers and traditional Cajun bands. The brothers have struck a new path, infusing their folk and Gospel music roots with rock band enthusiasm and Daniel's keen songwriting abilities. Featuring sibling harmonies and a variety of instruments, and with the backing of drummer and mandolinist Lance Kelehan, bassist Jordan Ardoin, and fiddler Sarah Jayde Williams The Rayo Brothers put on a rollicking show that flows from raucous foot-stompers to intimate singer/songwriter tunes and everywhere in between. Offbeat Magazine says The Rayo Brothers "build a unique tapestry of Americana, lending a visceral edge missing from most folk throwback acts."

Since their inception at a songwriter competition in 2012, the band has played all over the Southern US including New Orleans Jazz Fest, SXSW, Festival Internationale, Caney Folk Festival, Bayou Road Balloon Festival, House of Blues New Orleans, Gilley's Dallas, and many more venues across the region.