Ricky Nye & Rob Lumbard
Fri
March 29, 2019
9:00 pm
The Southgate House Revival - The Lounge
Ages 21 and Up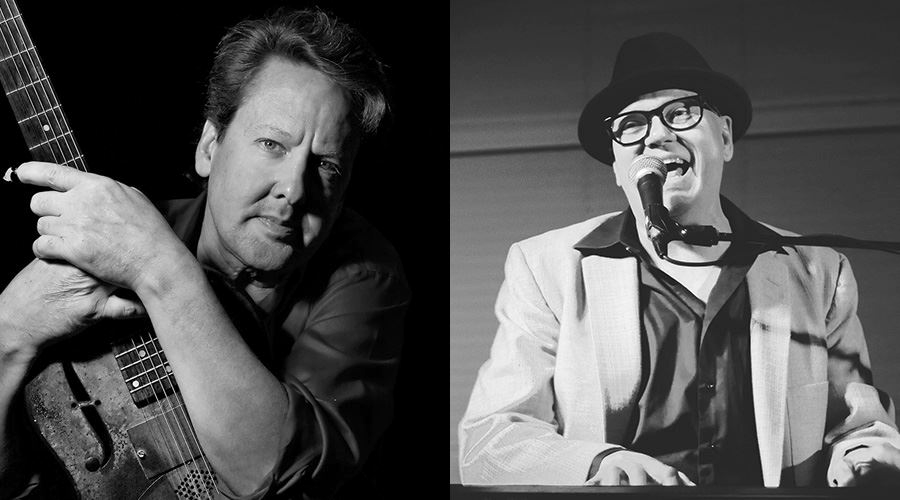 FREE
Ricky Nye Inc
RICKY NYE INC. features Ricky Nye (piano, vocals) along with Paul Ellis (drums): Chris Douglas (upright bass), and special guests Ray Heckman or Brian "Boss" Hogg (tenor sax), playing piano blues and ballads, New Orleans stylings and traditional boogie woogie. The group has experienced great success with the release of their discs "Swingin' Some Blues" (2014); "Quick 'N' Dirty" (2003) and "Piano is Fun!" (1998). This aggregation is adept at either simmering or creating a rollickin' good time
Rob Lumbard
Rob Lumbard (Des Moines, IA) was inducted into The Iowa Blues Hall of Fame 2015 and The Iowa Rock and Roll Hall of Fame 2018.

Playing festivals, bar rooms, churches and private parties from The Grand Canyon to Rabbit Hash, Kentucky mostly as a solo act, Rob Lumbard has also played guitar for The CJC Big Band, The Party Gras Classic Jazz Band, and The NOLA Trad Jazz Band. Rob's songs can be heard on KUNI, KFMG, and blues programs around the U.S. and Europe. His music has appeared in several Public Television projects which have received EMMY and other awards.

Rob's finger-picking style comes from listening to Blind Blake, Doc Watson,and the prewar Chicago Blues players. His slide playing is heavily influenced by Johnny Winter, Lowell George and Ry Cooder. For slide Rob uses a '32 National Duolian. For most of the regular guitar work his '35 Epiphone archtop, or '54 Gibson Lg-2. His songwriting is influenced by Texas songwriters and is laced with self-deprecating humor.