The Way Down Wanderers/Henhouse Prowlers
Fri
April 19, 2019
9:00 pm
(Doors:

8:00 pm

)
The Southgate House Revival - Revival Room
All Ages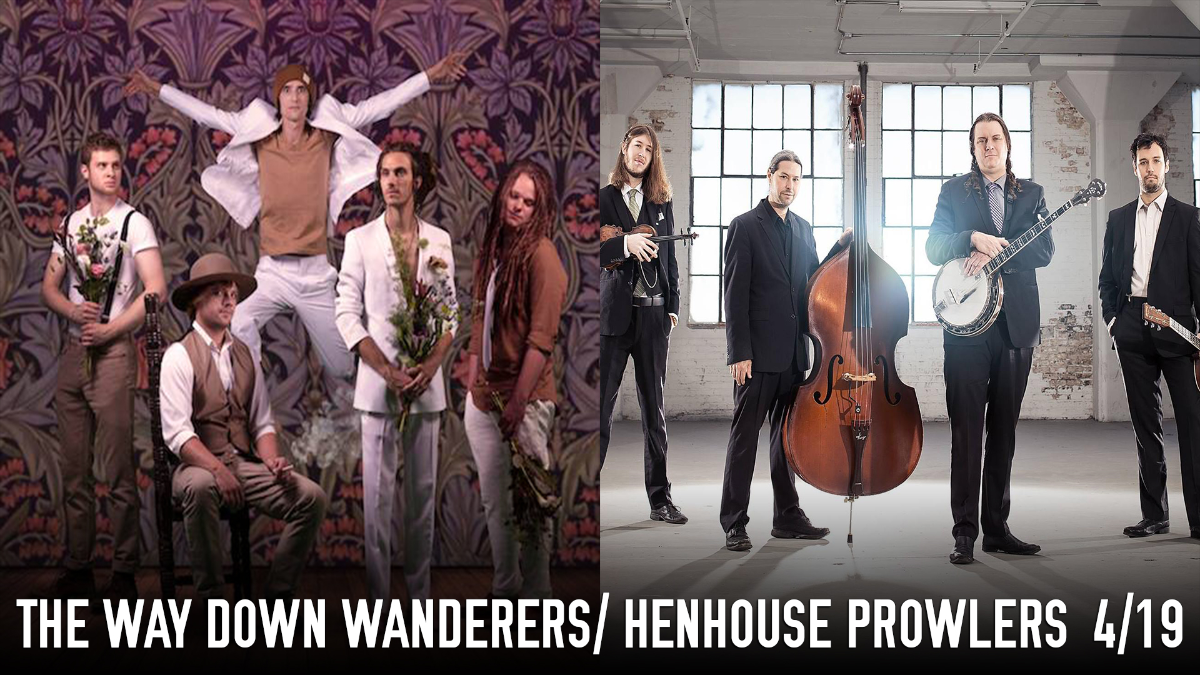 $12 adv/ $15 dos
The Way Down Wanderers
Equal parts fast-paced and soulful, 5-piece modern-folk Americana act, The Way Down Wanderers, draw listeners in with energy, originality and soulful generosity. Playing, performing and writing together for just 3 short years, the Wanderers have built an enthusiastic and fast-growing following. Youthful and professionally trained, these young men captivate audiences with soaring instrumentals, foot stomping sing-alongs and a lively stage show and have created a buzz for themselves with their unplugged, off-stage encores and propensity for performing self-titled, "restSTOMPS" - free acoustic sets at rest & truck stops along their tour routes. The band's debut, self-titled album, produced by Mike Marsh of the Avett Brothers and recorded at Sonic Ranch in El Paso TX, is now available wherever music is sold.
Henhouse Prowlers
In the 14 years since the Henhouse Prowlers inception, the band has forged its own path through
bluegrass music and across the globe. On stage, the group's enthralling performances give audiences
a sense how much they love what they do; while on record, the band manages to explore their
collective life-experiences through songwriting and intricate instrumentation. While bluegrass is the
undeniable foundation of the Prowlers music, the band manages to bend and squeeze the traditional
form into a sound all their own. With over 175 shows a year, the quartet has managed to tour more
than 25 countries, often going to places traditional American music has never been. Tours in Siberia or
the Middle East are not uncommon since the Prowlers started working as cultural ambassadors with
the US State Department in 2013. These global experiences have pushed the band in new directions
musically, with songs from Africa and Asia on several albums, but they have also moved the group to
start a new educational outreach program for both school children and festival-goers alike. Bluegrass
Ambassadors is the Henhouse Prowlers new non-profit organization that uses traditional American
music as a foundation to talk about folk music and culture's all over the world. The Henhouse Prowlers
released two albums in 2017, including "Live from Kyrgyzstan" in March and the brand new studio
album "Separation Man" in November. This year holds two European tours for the band and even
more untold adventures as the Prowlers continue to bring their own blend of bluegrass and world
music to hearts unknown.