Walter Trout, Leroy Ellington Band
Thu
April 25, 2019
9:00 pm
(Doors:

8:00 pm

)
The Southgate House Revival - Sanctuary
Ages 18 and Up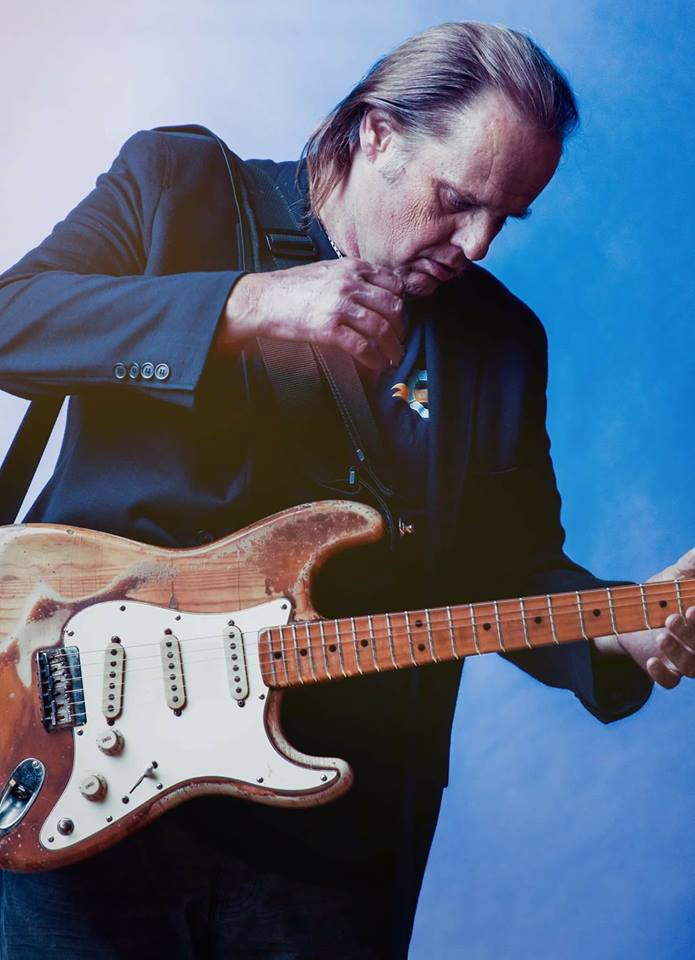 $25 - $35
Walter Trout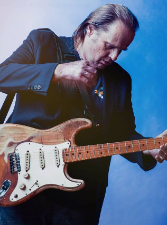 Walter Trout is the beating heart of the modern blues rock scene, respected by the old guard, revered by the young guns, and adored by the fans who shake his hand after the show each night. After five decades in the game, Trout is a talismanic figure and part of the glue that bonds the blues community together, at a time when the wider world has never been so divided. He's also the only artist with the vision, talent and star-studded address book to pull off a project on the scale of We're All In This Together. "It was quite a piece of work to get this record together," he admits. "But I guess I have a lot of friends, y'know…?"
​

Before you even hear a note, We're All In This Together has your attention. Drafting fourteen A-list stars – including Joe Bonamassa, Kenny Wayne Shepherd, John Mayall and Randy Bachman– and writing an original song for each, Trout has made the most tantalizing album of the year, and found solace after a run of solo albums that chronicled his near-fatal liver disease of 2014. "Now was the right time for this record," he says. "Battle Scars [2016] was such an intense piece of work, written with tears coming down my face. I needed a break from that, to do something fun and light-hearted. This album was joyous for me."
​
Scan the credits of We're All In This Together and you'll find nods to every twist and turn ofTrout's electrifying backstory. There's keys man and long-time friend Skip Edwards, who came up on the same early-'70s New Jersey circuit where Trout cut his teeth as the precocious lead guitarist for Wilmont Mews. There's organ wizard Deacon Jones, the West Coast bandleader who brought a twenty-something Trout into the orbit of blues titans like John Lee Hooker and Big Mama Thornton. "Deacon sorta discovered me when I moved to LA in the '70s," reflects
Trout. "So I owe him."
​
Trout also welcomes a fistful of compadres from recent all-star project Supersonic Blues Machine, in the form of Warren Haynes, Robben Ford and Eric Gales. Then there's John Mayall: the ageless British blues-boom godfather who hired a troubled Trout for the Bluesbreakers 1985 and now blows harp on "Blues For Jimmy T." "Am I proud to call myself a former Bluesbreaker?" Trout reflects. "Yeah, of course. What a credential. That is a very exclusive club, and I know that when I'm gone, that's gonna be one of the big things that they'll remember me for: that I was a Bluesbreaker for five years."
​
Since he struck out alone in 1989, Trout's solo career has been every bit as celebrated. Touring tirelessly and spitting out classic albums that include 1990's flag-planting Life In The Jungle, 1998's breakthrough Walter Trout and 2012's politically barbed Blues For The Modern Daze, he's won international acclaim and enjoyed ever-growing sales in a notoriously fickle industry. Years on the road have also brought him tight friendships, as evidenced by 2006's cameo-fuelled Full Circle album and this year's unofficial sequel, We're All In This Together. "The new album was originally gonna be called Full Circle Volume 2," notes Trout, "but I wanted to make the title a positive statement in this time of madness."
​
In another departure, whereas Full Circle saw each guest visit the studio to track their part, the advance of recording technology in the intervening decade meant Trout's collaborators on We're All In This Together were able to supply their contributions from afar. "In the studio, it was the core band of me, Sammy Avila [keys], Mike Leasure [drums] and Johnny Griparic [bass] on every cut, with Eric Corne producing," he explains, "and then, for most of the tracks, people sent us their parts. But it's very hard to tell we're not in the studio together. If you listen to the Warren Haynes track, when we get into that guitar conversation on the end – it sounds like we're looking each other right in the face, y'know?"
​
They say you can judge a man by the company he keeps. If that's the case, then We're All In This Together is further proof of Walter Trout's position at the hub of the blues scene. This is the sound of an artist not just getting by with a little help from his friends, but positively thriving, on an album that is sure to light another rocket under his blooming late career. "I'm 66 years old," considers Trout, "but I feel like I'm in the best years of my life right now. I feel better than I have in years physically. I have more energy. I have a whole different appreciation of being alive, of the world, of my family, of my career. I want life to be exciting and celebratory. I want to dig in. I want to grab life by the balls and not let go, y'know…?"
Leroy Ellington Band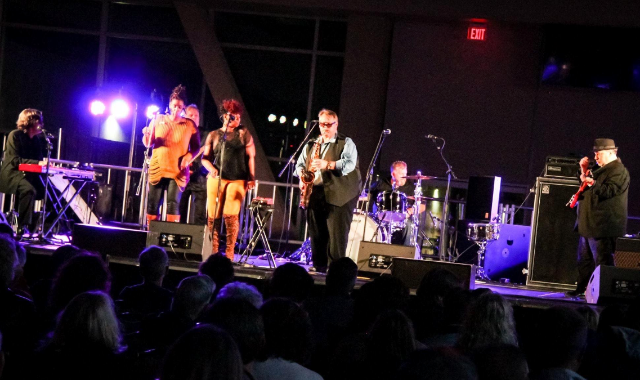 In the last 30 years, Leroy has established himself as one of the region's most proficient and soulful vocalists. A "MASTER SHOWMAN" with the "on stage" confidence to please ANY CROWD, and has been nominated for 5 Cammy Awards (Cincinnati Music Awards). In 1999 he was nominated for Best R&B Instrumentalist, for his saxophone prowess, and again in 2000 & 2001 when Leroy received nominations for Best R&B/Funk Vocalist as well as Best R&B/Funk Band, and in 2013 Leroy was nominated as "Best Musician."

Leroy has had the pleasure of sharing the stage with a number of national acts including, Tower of Power, The Commodores, Glen Campbell, War, Lonnie Mack, Bobby Blue Bland, Jr. Wells, Clarence Carter, Sam Moore (from Sam & Dave) The Platters, The Drifters, Mitch Ryder & The Detroit Wheels, The Chi-Lites, Rick Derringer, Lou Christie, and Little Anthony, just to name a few.

In nearly 30 years of performing in the region Leroy has gained a reputation for professionalism, and will work hard to deliver a TOP NOTCH performance for you as well as working hard to draw a very desirable consumer to your venue!