Brian Dolzani, Matt Woods, Bonehart Flannigan
Sat
March 30, 2019
9:30 pm
The Southgate House Revival - The Lounge
Ages 21 and Up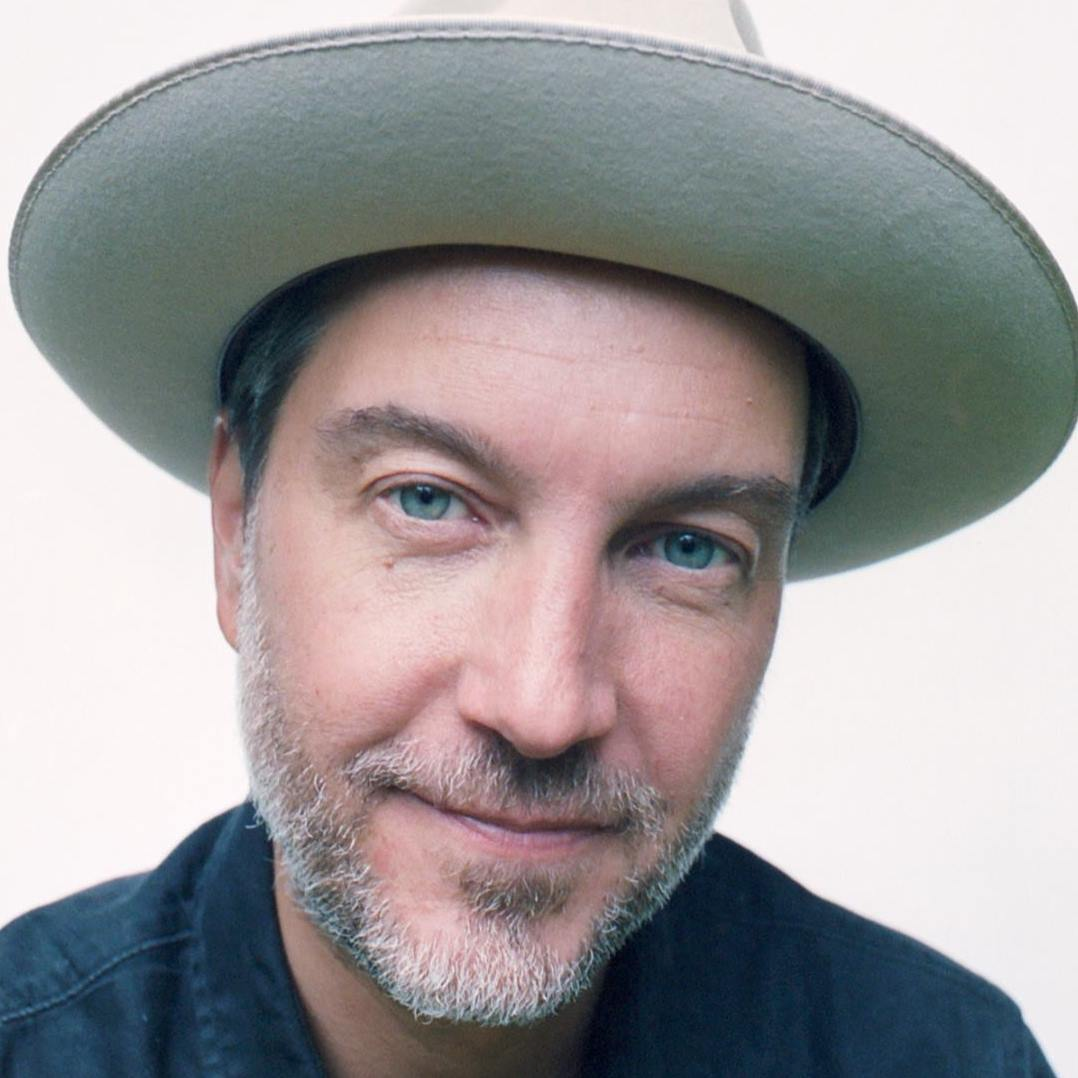 FREE
Brian Dolzani
'Dolzani's melancholy musings are remarkably affecting' - No Depression

"Brian brought an energy to the joint as soon as he started; folks were immediately put at ease knowing they were in the hands of a powerful musician who was going to take them somewhere" - John Hughes, Rosendale Cafe (NY)

'A singular and insightful voice' - Examiner.com

"...a truly talented songwriter." - Neilson Hubbard, producer (Kim Richey, Matthew Perryman Jones, Glen Phillips)

'Brian is an amazing artist' - Colin McEnroe, WNPR Connecticut

BRIAN DOLZANI - A Place That I Can Feel

As our world is becoming increasingly ungrounded, digital, virtual, and screen-based, as people feel more disconnected and intangible than ever, we are seeing a movement towards and appreciation of the classic, the tangible, and in music, the lone troubadour and the song. Enter Brian Dolzani and his new record, 'A Place That I Can Feel'.

With veteran musicians Jimmy Johnson on bass (Roy Orbison, Little Richard) and Billy Thomas on drums (Vince Gill), Brian and producer Scott McEwen (Patrick Sweany, Bobby Bare Jr.) recorded to 16-track analog tape, mastered to ¼-inch reel, using gear from the 1960's in a 1930's-era pharmacy-turned-recording studio, aka Fry Pharmacy in Old Hickory, TN. 'It was magic that day,' says McEwen. 'We recorded the 5 full band songs on the first day, and the vibe and, truly, the magic was there and we were able to capture it. That's what recording to tape is like. You either get it or you don't. And luckily, that day, we got it.'

The other 5 tracks are more stripped-down, acoustic recordings where Brian played all instruments yet retained this one-take-performance style. The gamble of recording live to tape is something that Brian immediately appreciated, and recognizes as a key ingredient to the classic records he, and many of us, loves. The overall sound of 'Place' has this classic, key ingredient.

Brian is a classic troubadour in the lineage of Dylan, Petty, Browne, and Young, and he has put his years of songwriting experience into his latest record. 'I love pulling from multiple, stricter genres such as country, pop, blues, rock and roll,' Brian explains, 'then breaking out of those boundaries and just trying to write a great song that hopefully transcends those elements and becomes as big and wide as possible.'

On 'A Place That I Can Feel', Brian crafts meaningful, relatable lyrics that are astute and intriguing, often forthright and simply stated, such as the first track 'I Belong': 'I belong / I belong / wherever I am / I'll take my stand / upon this land,' and in 'Opposites': 'Opposites / opposites / attract they do / especially for a boy like me / and a girl like you'. His impeccably steady and strong guitar playing keeps the ground under these choruses, and the tight rhythm section grooves hard on the Tom Petty-meets-Cars-meets-Creedence 'Am I OK'.

A little later in the record we hear Brian's take on relationship and fondness for another classic staple of music enjoyment, vinyl: 'I love beauty and release / a cup of hot coffee / when I'm feeling sad / buying vinyl ain't bad.' His electric guitar playing also comes front and center on 'Ocean Life', a Neil Young-like rocker with two guitar solos, in the style of a classic Neil song: 'Ride the waves / ride the waves / on this ocean life'.

Brian was born and raised in Connecticut, where he lives with his wife and young family. With his split of Northern-bred and Southern-heart, Brian is consistently on the road, from New England, up and down the east coast, to Nashville, the Midwest, and Texas, hitting many prime Americana venues, listening rooms, and record store in-stores along the way, widening the reach of his songs and highly engaging live performances.

The music that Brian was exposed to early on was through his dad's record collection, mostly Beatles and Beach Boys, and the first record Brian's father gave him was Elvis Costello and the Attractions' 'Get Happy!!'. 'I knew nothing of Elvis Costello at the time, and the neon LP cover was a bit weird,' Brian laughs, 'but I knew one thing, that my dad had great musical taste.' Brian lost his father in a car accident shortly after this initial musical exposure, when Brian was just fifteen. In Brian's memory, that's the exact moment the universe (more specifically, his grandmother) gave him an acoustic guitar, and he, like most teenagers, yet with understandably more angst and confused and hurt feelings, channeled his life into music. Even though that was a long time ago, the artistic personality never quite lets go, and is still able to conjure up these deep feelings of longing and loss, such as in the song 'How Long' from this new record ('I can't wait / to see you again / how long / how long').

Throughout the 10 songs on 'A Place That I Can Feel', we are taken on a journey of personal and universal feelings that culminates in a road song called 'Crooked Road', inspired from the Crooked Road Appalachian music trail that winds through Virginia: 'Oh this crooked road / the one that pulls my soul / oh this crooked road / the one that makes me go / take me home / take me home'.

Brian explains the title of the record: 'It's a line from the first song. I relate it to keeping in touch with my emotions in order to know what I feel and that I feel connected to myself and what's around me. I think it's important to keep this connection with where we are, what's around us, and make sure that we feel something about where we are, as well as who we are.'

As we look to the past as well as the future to quell any sense of unease, to seek ourselves in a deeper way, or to find a familiar 'place' that we can live and believe in, Brian Dolzani will return you to a familiar and necessary form – the felt, the tangible, the record, the singer, and the song.
Matt Woods
I am a Knoxville, Tennessee based songwriter who spends a hell of a lot of time driving all over bringing my songs to anyone who cares to listen. Some folks call what I do Outlaw Country or Americana, but I have a hard time putting a label on things like that. A lot of my songs are very much based in classic Country music while others are grounded in straight forward and greasy rock'n'roll. I write what is ready to come out and try to be as honest as I can about it. Give 'em a listen and call 'em what you want then get your ass out to a show!
Bonehart Flannigan
Bonehart Flannigan (a.k.a Jon Dell) is a hairy animal from the Great Plains. Wild, mangy, and reckless, he can often as not be found drunk on fermented grain and howling his blues at the moon. Currently based in Brooklyn, Bonehart Flannigan released his sophomore album, American Mayhem, in 2018, exploring such weighty topics as war, addiction, bowling, and the complications of growing up adopted, all while maintaining a distinct gallows humor. That his songs can tread the line between pain and blissful jubilance is a testament to Dell's deftness as a storyteller and his unique sensibilities as a songwriter. Having been in bands since his early teens, he has played hundreds of shows coast to coast, sharing the stage with artists such as BJ Barham, Charley Crockett, Wayne "The Train" Hancock, Brothers Comatose, and many others. Bonehart Flannigan is preparing for a deluge of tour dates in 2019. Keep a weather eye open.