The Southgate House Revival - The Lounge
Sat
December 15, 2018
9:30 pm
The AmpFibians, The Maladroits, They Never Came Back
FREE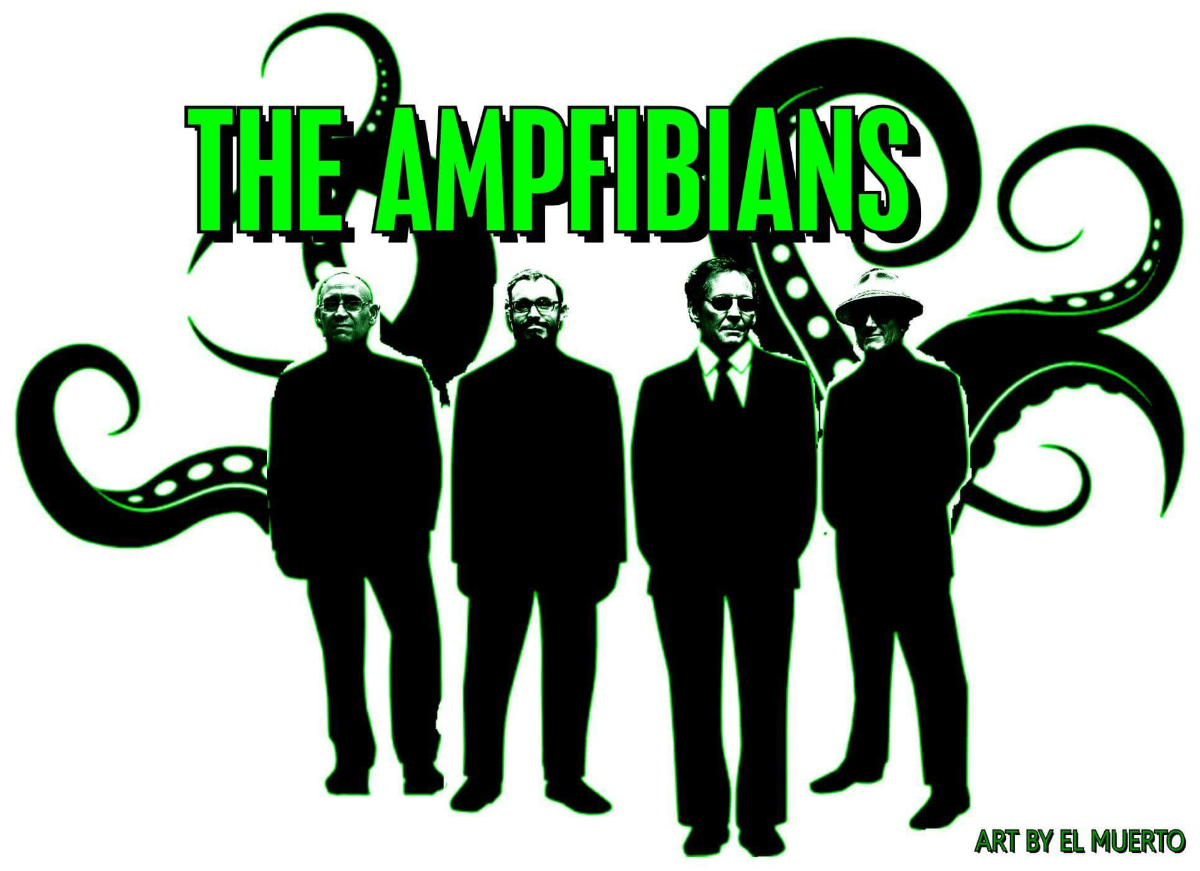 The AmpFibians

The AmpFibians are Cincinnati, Ohio's premier modern instrumental surf rock band. Their original music is inspired not only by the surf sounds of the sixties but also the great surf revival, spy, and spaghetti western bands of today.

The AmpFibians bring their own flavor to the surf music world. Their music blends captivating, reverb drenched guitar melodies, infectious hooks, and driving energy. Their musical influences span decades and include classic rock, jazz, blues, country, psychedelic, Latin, and everything else stored in the recesses of their minds. The result is a fresh and current take on the continually evolving surf genre. The AmpFibians are indeed relevant.

The band has played shows regionally including Atlanta, Durham, Cincinnati, Cleveland, Chicago, Indianapolis, and Dayton. Their music gets airplay on various Surf programs around the world.

The Surf Guitar Heard 'round the World, The AmpFibians' first "bona fide" CD was released in 2014.

Their latest, Enigma of the Deep, was released in the spring of 2016. It won Best Sound Production as well as an Album of the Year Honorable Mention from Storm Surge of Reverb. Cuts from that release have been consistently placing in the top ten charts at Surf Rock Radio.

"Play 'em loud, and watch out for cops," Squid says.

The Maladroits

The Maladroits were formed by a dad and his eldest son and the son's best friend/next door neighbor. They had a long-hair named Gunther on guitar that lived upstairs of the best friend and was a student of the dad but he is unimportant to the story and, consequently, is dead now. His replacement promptly insisted the band cease singing and go solid instro, despite the fact that he was a 5-octave vocal monster of some reknown on several continents and pals with Skeeter Davis. In time, the merely 13 year-old piano playing youngest son joined against his wishes, thus cruelly ending his idyllic youth and thrusting him into a late-night musicians's lifestyle, and then they were 5. Sometime later, a clean-living ex-jazzer who distinctly smelled of sax, after cyber-stalking the band for several weeks, came to a gig with his instrument underarm, leapt onstage unannounced, and proceeded to growl surprisingly sinister surf sax sounds and then them were 6. Yet still no sex. Over 100 embarassing and disasterous gigs were racked up before the sons got squirrely and joined bands without fathers in them. Reunion talk is snickeringly made to keep the insane member quiet but it is all lies, for that ship done sailed, and then sank in a squall. Despite the tragi-comic outcome of The Maladroits, during their legendary reign they were actually phenomenally good, but the populace wanted a band that tastes good, not a band with good taste. The wildly age-ranging surfers, endlessly sans a unified mission-statement, failed to achieve the tin-record sales everyone knew they were capable of, due to inability to get laid, autistic differences, bad breath, hair jealousy, rampant unchecked athleticism vs. descent into mild druggieness, and polarizing religious dichotomy, including snakes. They still hang out, break the law, watch themselves in videos, and force their girlfriends to watch themselves in videos. They've managed to poorly maintain a rapidly dwindling handful of neglected web prescences, and nowadays primarily exist electronically here at YouTwitFace. The Maladroits make live and in the flesh appearances on rare occasion when they feel summoned to defend their title. It's not nice to fool mother nature. Speaking of mommy nature, the wife of the dad now cements the bottom end as the first ever female Maladroit, and a new/old childhood friend of the original youngsters now sparklingly thumps the tubs, the transition made entirely free of high drama.... ~~~~~~~~~~~~~~~~~~~~~~~~~~~~~~~~~~~ from ages 3 to 83, everybody is digging on the fun, upbeat, inoffensive yet super-charged sounds of The MALADROITS. It is perhaps one of the most pleasant and restorative concert experiences now available to the enlightened music-lover!!!!

They Never Came Back

Multi-dimensional instrumental stylings from beyond. We were cool before being cool was cool.